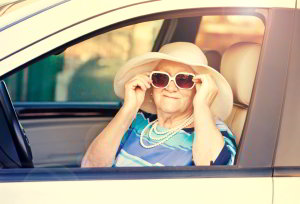 As small business owners navigate the Affordable Care Act (ACA) they face an uphill battle. As a way to hold on to current coverage and delay rate increases, many small businesses have kept their non-ACA health insurance plan under a provision known as "grandmothering."
Grandmothered Health Plans
Remember the Obamacare phrase, If you like your plan you can keep it? The term "Grandmothering" is used to describe individual and small employer non-ACA policies allowed under the administration's Transitional Relief.
When the ACA was passed in 2010, certain existing policies were allowed to remain in place without being ACA compliant; they were "grandfathered" in. Grandfathered plans not have to adhere to many ACA rules and can continue as long as certain provisions are not changed.
Grandmothered health plans are different. They came about in late 2013 when the Obama administration announced that, if a state allowed it, pre-ACA, non-grandfathered individual and small group plans could be renewed one time and could remain intact through 2014. This grace period was intended to give individuals and small employers time to continue on their current (often lower-priced) insurance policies before transitioning to ACA compliant coverage.
In March 2014, the administration extended the transitional relief period, allowing states to permit grandmothered plans to be renewed each year until October 1, 2016, and stay active through September 30, 2017.
Currently, 36 states allow grandmothered policies with phase out dates ranging from 2015 to 2017 (see Forbes' interactive map).
What to Expect if You Offer a Grandmothered Plan
If your business has a grandmothered plan expiring in the next couple of years, you're likely already planning for your renewal and bracing for a significant rate increase.
As you may know, ACA plans use a different rating method. As such, most small businesses will see significant rate increases. Of course, how much your rates go up will depend on a few factors including your current policy and employee demographics.
Related: FAQ - How are Small Group Health Plans Impacted by the ACA?
If your business is approaching a policy renewal, start planning now to understand your options. For example, work with your insurance advisor to:
Understand when your grandmothered policy will expire. Remember, availability of renewal varies by state and in some cases, by insurance carrier.

Compare the cost and benefits of your current policy to an ACA policy.

Compare the cost and benefits of your current policy to individual policies. Often, small business employees are eligible for premium tax subsidies for plans purchased through the Exchange. If you decide to transition employees to individual policies, the business can contribute to premiums with a defined contribution health plan.
Conclusion
Grandmothering of health plans has allowed small businesses to keep non-ACA compliant health plans for a limited time period. Businesses approaching a policy renewal should start planning now to understand options for dealing with anticipated premium increases.
What questions do you have about grandmothered health plans or small business health insurance options? Leave a comment below.