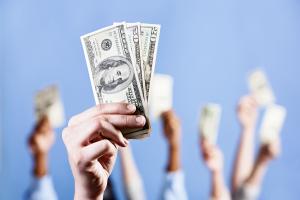 Today, less than 50 percent of small businesses offer employees health insurance, largely because of the cost. That's over 2.3 million small businesses that don't offer health insurance.
Under Obamacare, small business health insurance requirements don't require businesses with fewer than 50 employees to offer health insurance. But most want to. And, there are new advantages of individual health insurance such as the premium tax credits and guaranteed-issue coverage.
All of these factors leave many small business owners asking "Can I just reimburse employees' individual health insurance in 2014?"
Note: Beginning in January 2017, small businesses can offer a qualified small employer health reimbursement arrangement (QSEHRA), or small business HRA, in addition to Section 105 plans discussed in this blog. PeopleKeep now supports the QSEHRA rather than these plans.
Can Employers Reimburse Employees' Individual Health Insurance in 2014?
The answer is yes - employers can compliantly reimburse employees for their individual health insurance in 2014 - if a Section 105 plan is formally set up and administered. Here's the how and the why.
Under current code and regulations, employers are allowed to use a limited-purpose Section 105 medical reimbursement plan to reimburse employees for individual health insurance premiums, similar to the way employers contribute to group premiums.
This has been clarified with the release of numerous U.S. Treasury and State publications spelling out how employers can use Section 105 for reimbursement of the premiums paid for individual ("personal") health insurance policies. (Note: Nothing in these specific tax-codes changed with the Affordable Care Act or the associated regulations.)
Section 105 of the IRS code allows an employer to reimburse employees, and their dependents, for out-of-pocket health insurance costs.

IRC Section 105 (see 26 USC Section 105) details out that qualified distributions from accident and health plans can be excluded from income.

Section 105 allows reimbursements if it is for expenses incurred for medical care as defined in Section 213(d).
Employers use Section 105 plans because there are specific HIPAA and ERISA regulations governing the distribution of individual health insurance policies at the workplace - basically restricting employer involvement with the sale or administration of employees' individual health insurance policies.
Some employers are tempted to pay directly for an employee's individual health insurance plans without utilizing an ERISA and HIPAA-compliant Section 105 plan, but doing so may put the business out of compliance with federal regulations and may increase the business's (and employee's) tax liability.
So What About New Regulations in 2014?
In 2014 new Affordable Care Act (aka Obamacare) regulations and requirements impact Section 105 plans. Specifically, starting January 1, 2014, all Section 105 medical reimbursement plans must be designed to comply with PHS Act 2711 (annual limit requirements) and 2713 (preventative care requirements).
To meet these requirements, one option is for employers to set up a Section 105 plan to reimburse employees for:
Health insurance premiums up to a specified monthly healthcare allowance, and

Limited preventive care as required by PHS Act Section 2713.
These types of limited-purpose Section 105 medical reimbursement plans are sometimes called Healthcare Reimbursement Plans, or HRPs.
Because of these considerations, nearly all employers use a Section 105 administration platform to help ensure compliance with:
HIPAA Privacy
IRS Rules
ERISA Rules
Medicare Reporting
Legal Plan Documents
COBRA (if applicable)
Affordable Care Act (ACA) requirements (including PHS 2711 and PHS 2713)
Do you have questions about reimbursing employees' individual health insurance in 2014? Leave a comment below.
Image © Tetiana Zbrodko - Fotolia.com