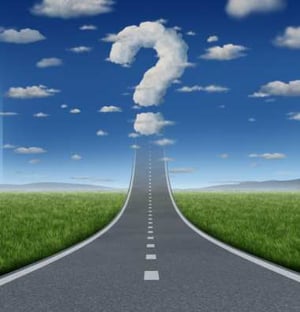 Employee expectations are shifting and in order to keep their employee retention strategy relevant, small business owners need to stay informed. After all, to attract and retain the best employees, small businesses need to keep up with the changing landscape.
According to a survey by Glassdoor, four out of five employees would prefer perks or benefits instead of a pay increase — a trend that seems to be gaining popularity thanks to the rising cost of health insurance.
The question is: What benefits really help win over top talent in this increasingly competitive landscape?
1. Meaningful Health Benefits
Health insurance is a great addition to any employee retention strategy, but many businesses are struggling with rising costs. This is especially true for small businesses, who may not have the same bargaining power with insurance companies as large businesses do. Because of this, many small businesses are turning to alternative methods of providing health benefits.
According to the 2015 Strategic Benefits Survey from the Society for Human Resource Management (SHRM), 48 percent of respondents now offer consumer-directed health plans to their employees. The most common plans offered are health savings accounts (HSAs) or health reimbursement arrangements (HRAs).
2. Professional Development and Career Advancement
Some employees are fine with staying in one job for many years and have little desire to move up in the company, while others want to advance and increase their earning potential. Sometimes, a broader skill set or higher degree is necessary to take this step.
Investing in your employees' continued education is an effective way of showing them you appreciate their hard work and commitment to your company. You can do this tax-free through educational assistance or pay entrance and travel fees for conferences that could help educate employees in their specific industries.
3. Telecommuting
Commuting can be the most stressful (and dreaded) part of an employee's day, made worse by traffic, crowded busses, or inclement weather. Studies have shown that people who work from home are not only more productive, but less likely to quit their jobs. Now, not all small businesses can operate with a remote workforce, but many can. Even working from home just one or two days a week can improve someone's job satisfaction level — which is good for your employee retention numbers.
4. Healthy Work/Life Balance
A 2015 Employment Confidence Survey by Glassdoor found that 30 percent of employees would prefer a flexible work schedule to a pay increase. Flexible schedules allow employees to have a healthier work-life balance because they can schedule work around their lives. They can pick up their kids from school, leave early to catch their son's baseball game, or come in late to take an aging parent to the doctor.
Not all flexible schedules look alike, so you may need to find some balance of your own. Allowing your employees to make their own schedule (within reason) can be a valuable addition to your employee retention strategy.
5. Paid Sick Days
Even the healthiest people get sick and when they do, taking time off work can be stressful — especially if your employer doesn't offer paid sick days. According to Glassdoor, 32 percent of employees value paid sick days over a pay raise. Some small business owners feel that they cannot afford to pay their employees not to work, but paid time off isn't as expensive as you might think.
According to the Small Business Chronicle, paid time off costs employers about $1.98 per hour — roughly 7 percent of total compensation. The positive benefits of including paid sick days in your benefits package are worth the cost. You may not see it right away, but your employee retention statistics will eventually show results.
Conclusion
Benefits packages are quickly outweighing pay increases in the current job market. An increasing number of surveys indicate employees are looking for flexible schedules, meaningful health benefits, and opportunities to advance their careers. This is by no means a comprehensive list of ways to improve your employee retention strategy, but it's a good place to start.
Download our employee retention eBook to learn how to keep your most valued employees without breaking your budget.
What benefits are you utilizing in your employee retention strategy? Let us know in the comments below!