Beginning 2014, Each State will Determine Essential Health Benefits
According to a Boston Globe article, the Obama administration has said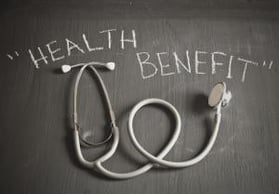 that it will not set essential health benefits requirements for insurance carriers.
Instead, starting in January 2014, each state will have the power to determine what health benefits must be covered by health insurance policies offered within its borders. Essential health benefits may vary within 10 broad categories which include preventive care, emergency services, maternity care, hospital and doctors' services, and prescription drugs.
Opponents of health reform have said that the reform removes the authority of states to regulate health insurance. This move may be the administration's response to those criticisms.
Chris Jacobs, a health policy analyst for Senate Republicans, feels that the move has only added more uncertainty to health care reform. According to Jacobs, the new policy "gives states the flexibility to impose more benefit mandates, not fewer,'' and the result will be higher insurance premiums.
What do you think of of move?