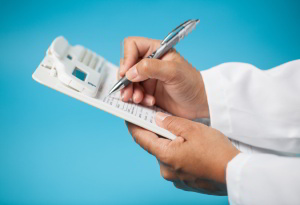 This post is about possibly the greatest secret of the 1996 HIPAA legislation, and maybe even individual health insurance. That is, federally mandated guaranteed-issue individual health insurance in all 50 states.
The federal law passed in 1996 (HIPAA) requires all states (beginning in 2006) to offer state-guaranteed individual health policies to individuals who meet certain eligibility criteria. Individuals who meet this criteria are commonly referred to as "HIPAA-eligible" (or "Federally-eligible") individuals. Forty (40) states go far beyond this federal mandate and offer state-guaranteed personal health policies to all of their residents (we will save this discussion for later post). This focuses entirely on an individual's eligibility requirements for federally mandated guaranteed-issue individual health insurance in all states.
Background on Individual Health Insurance and HIPAA:

Individual health insurance is less expensive for healthy employees in most states because individual carriers in those states are able to underwrite individuals based on their health condition. Subsequently, only 83% (nationally) of applicants medically qualify for personal health policies. The 17% who may not qualify based on underwriting may qualify for individual insurance (regardless of health conditions) as a HIPAA-eligible individual. This is all thanks to the Clinton Administration's passing of the 1996 HIPAA legislation.
Nestled deep inside the 100+ pages of 1996 HIPAA legislation are two sections (Section 2741 and 2744) that require states to make available individual health insurance to all HIPAA-eligible residents on a guaranteed issue basis (i.e. no denial of coverage).
Ok, so who qualifies for a HIPAA Plan?

People are HIPAA-eligible and are guaranteed the right to purchase individual insurance coverage if they meet the following criteria:
they have had at least 18 months of previous health insurance coverage without a break in coverage lasting 63 days or more;

their most recent period of coverage was under an employer-sponsored group plan, a church plan, or a government plan;

they did not lose insurance coverage due to fraud or failure to pay premiums;

they are ineligible for or have exhausted their COBRA or similar state, or federal continuation coverage; and

they are not eligible for Medicaid, Medicare, or any other employer-sponsored plan.
Some Examples of "HIPAA-eligible" Individuals

An employee for a 15-person company loses his job. Because the company has less than twenty (20) employees, his employer does not provide COBRA. Because he has 18 months prior creditable coverage and is not eligible for Medicaid or Medicare, he is HIPAA-eligible.
A 100-person company drops their group plan. All employees who have 18 months prior coverage (without a lapse of greater than 63 days) become HIPAA-eligible, assuming they are not eligible for another insurance plan (e.g. Medicaid, Medicare, or any other employer-sponsored plan).
Want more information on HIPAA?
I recommend reviewing the following for solid background on HIPAA and its HIPAA-eligibility requirements: