Health Care Reform Requires Agents to Develop a Direct Relationship with Each Employee

Until recently, employer health benefits meant a single group policy covering each employee and their dependents with the same benefits. Today, more and more employers are allowing employees to choose their own individual or family policy and pay for it with
pre-tax defined contributions and/or pre-tax salary reductions
.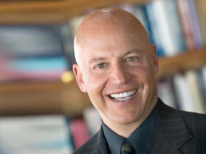 "The fire of employers switching from group policies to employer-funded individual policies started before 2010," says economist Paul Zane Pilzer, author of The New Health Insurance Solution, "But then along came health care reform which has had the effect of pouring gasoline on this fire."
This is especially true in the
small employer group market
, says Pilzer, where several insurance companies have strategically chosen to exit the small group market and increase sales in the individual market.
"Insurance companies in the small employer group market were trapped between a rock and a hard place, stuck between rising medical costs and state limits such as rating bands on small group premiums. Now," says Pilzer, "insurance carriers can retain customers by switching them to more profitable individual policies funded by employer-sponsored defined contribution health plans."
The premium rates on individual plans are regulated differently in most states, and, unlike group plans, private carriers are allowed to reject high-risk employees with medical problems. However, new regulations require states to provide guaranteed coverage (at higher rates) for employees with medical problems that were formerly covered by a terminated group plan. Additionally, a new
temporary federal risk pool, PCIP
, has been created for the individuals who do not qualify for guaranteed-issue individual plans in their state.
Click here to read the full press release.