Earlier this month, SurePayroll announced December results for its monthly Small Business Scorecard showing a promising trend of small business owners expressing optimism about the economy. SurePayroll's Small Business Scorecard optimism score climbed to 63 percent in December compared to 53 percent in the previous two months, and up from only 33 percent in September. This would indicate a rise in small business hiring in 2012.
Despite the sluggishness of 2011, the SurePayroll Small Business Scorecard's optimism survey shows some very positive signs for 2012.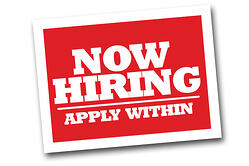 Along with optimism being up to 63 percent, the highest it has been since June, the survey also shows 50 percent of small business owners planning to hire in 2012.
Meanwhile, 56 percent plan to increase wages for some or all of their employees in the new year.
Only 2 percent plan to cut wages.
"We saw caution in 2011, but the leading indicators suggest 2012 looks positive," says SurePayroll CEO and President Michael Alter. "The sun is on the horizon. Optimism is higher. Fifty percent plan to hire, and wages look to go up."
Another one in five respondents plan to attain funding in 2012 to invest in marketing, technology, and facility upgrades and expansion.
"We really need to make sure lending is easy and accessible," Alter says. "It's been a challenge over the last few years, but, hopefully, as we look ahead to 2012 that will change."
Click here to read the full press release.