For small and medium businesses, now is the time to drop group health insurance. While the rates of health insurance costs have slowed again, many forecasts are predicting an uptick in 2014 and 2015. Some industry experts say we're in a calm before the storm.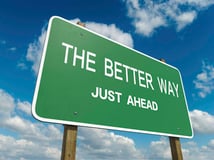 One factor in the expected cost increases is the Affordable Care Act's individual mandate - employees (and their families) who previously opted out of coverage will be signing up. The sheer increase in participant enrollment means cost increases for businesses. Group health insurance premiums are also expected to continue to rise, and there are new advantages on the individual health insurance market pulling businesses and employees towards individual health insurance.
But the bottom line is that the never-ending cost increases create a need (an often urgent need) to manage costs though cost shifting to employees or using alternative strategies like consumer-driven health care or defined contribution.
Businesses are re-thinking how they offer health insurance because the current way is too expensive and it's broken for businesses and employees. There's been several articles on these trends in the news and media. Here's a summary of articles on why small businesses are saying now is the time to drop group health insurance.
EBN analyzed the results of Mercer's annual health care costs survey noting the cost of employer-sponsored health insurance grew at only 2.1% in 2013, but companies expect levels to jump next year, back to around 5.2%. Companies are bracing for increases in premiums, as well the big unknowns as to how the Affordable Care Act will impact cost.
The Wall Street Journal (WSJ) reported on how companies are bracing for an influx of participants in their insurance plans due to the health-care overhaul, adding to pressure to shift more of the cost of coverage to employees. This is on top of already increasing health care cost increases each year. For their reporting, WSJ spoke with representatives from Tower Watson, UPS, Havertys' Furniture, Ryder Systems, American Electric, and Gannet about what they expect in 2014 and how they are dealing with the expected cost increases.
(Image source: WSJ)
ObamaCare is killing traditional group health insurance. And as Paul Howard stated in a recent Forbes article, that's probably a good thing. Why? Group health insurance is a BIG part of the healthcare problem.
In a recent NY Times Op-Ed article, Ross Douthat discusses the illusions of employer-based health insurance. This article provides a different look at ObamaCare than the others, but with a title like that I had to include it. "In other words, the individual market is relatively unpopular because it's transparent and people pay up front, whereas the coverage that you get through your employer involves costs that people don't see and don't have a way to tally up — mostly because they come off the top of wages without the wage-earner actually realizing it's happening."
Deloitte's survey results predict one in ten US businesses will drop health coverage for their employees over the next few years, increasing even more in the future. While group health insurance is on the decline, businesses are not totally dropping health benefits. Many of those businesses are expected to establish defined contribution health plans.
If you're a small business or small group broker, are you seeing businesses preparing to drop traditional health insurance in 2014 and 2015? What other articles have you run across that sparked an interest? Join the discussion in the comments below.