As more and more companies adopt defined contribution healthcare, employees may have questions about how the health benefits program works and how it benefits their family. This article answers basic questions employees may have and provides a framework for explaining defined contribution healthcare to employees.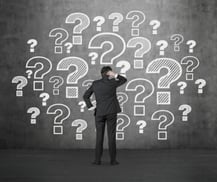 Note: In this article we are focusing on a "pure" defined contribution healthcare program. With this approach, employees are given a healthcare allowance that can be used to reimburse themselves for qualified health insurance premiums. With "pure" defined contribution healthcare there is no group health insurance plan offered.
What is Defined Contribution Healthcare?
Defined contribution healthcare is a new type health benefits program that gives you (the employee) control over your health insurance. With defined contribution healthcare, the company gives you a monthly healthcare allowance to spend on health insurance.
How Does Defined Contribution Healthcare Help My Family?
Many employees find these aspects of defined contribution healthcare beneficial:
Choice: Each employee chooses how to spend their healthcare allowance. For example, each employee chooses the health plan that best fits their family's needs. This includes the carrier, the coverage, and the doctors.

Flexibility: Employees can keep the plan as long as they want. Or, plans can be modified to meet changing family medical needs. Employees are not tied in to one specific plan that the company chooses.

Lower health insurance costs: One of the reasons the company has chosen to offer health benefits with defined contribution is that it is cost effective for the company. But it also creates costs savings for employees. Individual health plans cost 20-30% less than traditional group plans. And, there are new tax credits are available to many families through the Health Insurance Marketplaces.
How Does Defined Contribution Healthcare Work?
After employees understand what defined contribution healthcare is and the benefits it provides, they may have questions about how defined contribution healthcare works - the nuts and bolts about how they receive their allowance, how they are reimbursed, and how to enroll in health insurance.
First, the company sets up the benefits program with a defined contribution software provider. During the setup process, the company gives allowance amounts, formalizes plan documents, and sends employees their welcome packets.
Once the benefits program is set up, the exact process will vary by which defined contribution software provider the company selects, but here is an example of how it generally works for employees.
Choose an individual health plan. Each employee selects and purchases a health plan. Many employers have a health insurance broker available to help employees understand plan options and enroll in a plan.

Submit a reimbursement request. Employees log in to their online participant account to request reimbursement, or submit a paper form via fax or mail.

Receive reimbursement. The defined contribution provider approves all reimbursement requests. Then, the company is notified to reimburse employees for their expenses, up to the amount available to them. The company reimburses employees via payroll, check, or direct deposit.
How Does Individual Health Insurance Work?
With "pure" defined contribution healthcare, employees use their allowance to reimburse themselves for individual health insurance. Here's how to help explain individual health insurance.
Individual health insurance is a policy employees purchase for themselves, and their families. Employees purchase the plan through a licensed health insurance agent, who is appointed to represent the insurance carriers, or through the Health Insurance Marketplace in each state. It works just like car insurance.
As of 2014, health reform requires that individual health insurance plans cover all applicants, regardless of health conditions.
See related articles: