When starting a business, health benefits administration and paperwork is the last thing a business owner wants to worry about. The cost and time required to manage traditional health benefits is a major barrier for startups.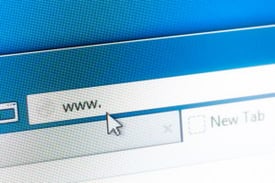 Which is why for startups and other small businesses, an online pure defined contribution health benefits approach is the best solution. Defined contribution removes the barrier to health benefits, and solves a lot of the normal headaches associated with health benefits. Why? Because with defined contribution the business is in complete control of their budget and it eliminates the need for paperwork. All of these save the startup significant time and money.
What should you look for as you evaluate online defined contribution administration platforms (aka defined contribution software)? Here are five things to consider when determining which platform is right for your startup.
1. Does it have all of the features needed to make the administration process run smoothly, and quickly?
The ideal defined contribution administration platform will give you 24/7 access to your health benefits. You should be able to add employees, record reimbursements, and run reports online, in "the cloud". You should also be able to make benefit changes and add an unlimited number of employee classes -- at no extra fee. When evaluating providers, ask:
What are the different plan design options?

Can we set up different classes or allowances by type of employee?

Do you integrate with our existing payroll system?

How long does it take for employees' reimbursement requests to be reviewed and approved?

How long will it take us to administer the benefit? (Tip: it should be less than 5 minutes per month.)
2. Is administration

really

100% paperless?
You've chosen a defined contribution approach because you want to eliminate the paperwork and reduce the time spent administering health benefits. When evaluating providers, ask:
Is the plan set up paperless? How long does it take to set up the plan and generate the Plan Documents?

How often can I change my plan? If I change my plan, is that process paperless?

Can employees submit reimbursement requests completely online? Can they upload electronic supporting documentation?
3. Will the platform help educate employees on their health benefits?
One of the most important aspects of starting new health benefits program is employee education and onboarding. Your defined contribution administration platform should help you do this. When evaluating providers, ask:
Do you provide a custom tool kit to help educate and onboard employees?

What resources do employees receive, or have access to online?

Do employees have their own online portal?
4. How much does the defined contribution administration cost?
A huge benefit of using defined contribution health benefits is that your startup defines and controls all costs (you set the healthcare allowance amounts provided to employees - no minimum 'contribution' amount). Don't let hidden fees or annual renewals dip into the funds you are providing to employees. Then again, it won't be free to administer. With most defined contribution administration platforms there is an initial setup fee and a monthly per participation administration fee. When evaluating providers, ask:
What are your fees for service?

Is there an annual renewal fee?

Is there a long-term contract?
5. Will our data be secure?
Another key reasons startups use defined contribution administration platforms is because of privacy laws, health reform rules, and other governing regulations. In other words, the platform is your compliance safeguard. Likewise, the platform should have certain data security features. When evaluating providers, ask:
How do you store data?

How do you ensure security?

What safeguards do you have in place to ensure HIPAA, ERISA, SAS, IRS, and ACA compliance?
For more on startup health insurance, see: Startups Don't Have to Forgo Health Insurance - 5 Tips for Finding Affordable Options.
And, for even more tips on defined contribution administration platforms see: Pure Defined Contribution Buying Guide.
Photo credit - Pixabay