As part of health reform ("ObamaCare"), individual health insurance gets a major make-over in 2014. Individual health insurance is a policy individuals purchase for themselves and their families - just like car insurance. The health reforms significantly impact how Americans buy health insurance, what coverage will include, and who is eligible for coverage. Currently, those who buy their own insurance make up a small percentage of the US population (~6%), but this number is expected to grow exponentially in the next few years because of these new reforms and because of the individual mandate, which requires nearly all Americans to either have health insurance or pay a tax penalty.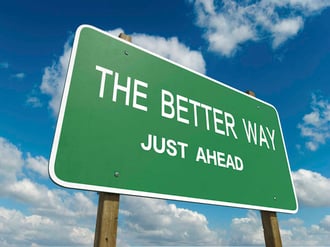 Here are four ways individual health insurance is changing in 2014 - and why these changes are a big deal:
Guaranteed-Issue Individual Health Plans

Premium Discounts via "Tax Subsidies"

Coverage of Essential Health Benefits

Open Enrollment Periods
1. Guaranteed-Issue Individual Health Plans
Beginning January 1, 2014, all plans will be "guaranteed-issue". This means that all individuals will be accepted regardless of health status, and will not pay more because of health status. The only uprating (charging more) allowed will be for tobacco use, age, and location. And, health reform puts limits on the amount an insurance company can up-rate for these factors.
Why is this change a big deal? Currently, in most states, insurers can charge more based on health conditions, or deny applicants all together. As such, there are many people who "work for health benefits" because they would not qualify for health insurance on the individual market, or if they did it would be in an expensive high-risk pool. In 2014, they will qualify for individual insurance and pay the same amount as a peer (same age, geographic location, income, etc.).
Guaranteed-issue levels the playing field between group health plans and individual health plans. It is a huge change for the individual health insurance market.
2. Premium Discounts via the Individual Premium Tax Subsidies
Massive premium tax subsidies will be available to eligible individuals, for plans purchased through the individual health insurance marketplaces. Households with income between 100% and 400% of FPL who purchase coverage through a state (individual) health insurance exchange are eligible for a premium tax subsidy to reduce the cost paid for the premium. That translates to an individual earning $45,960 in 2013 or a family of four earning $94,200 in 2013.
To be eligible, employees cannot be offered affordable, qualified health insurance through an employer. However, being offered a defined contribution healthcare allowance does not disqualify employees from tax subsidies (e.g. a health insurance allowance).
Lower income employees may also be eligible for additional cost-sharing subsidies or Medicaid, which is expanding eligibility in some states.
See this overview for details on the premium tax subsidies.
Why is this change a big deal? The individual premium tax subsidies will make the coverage more affordable to the majority of Americans.
3. Coverage of Essential Health Benefits
Starting in 2014, all plans will be required to include essential health benefits, a core package of covered medical services. The ten essential health benefits are:
Ambulatory patient services
Emergency services
Hospitalization
Maternity and newborn care
Mental health and substance use disorder services, including behavioral health treatment
Prescription drugs
Rehabilitative and habilitative services and devices
Laboratory services
Preventive and wellness services and chronic disease management
Pediatric services, including oral and vision care
Why is this change a big deal? Previously there was no standard or requirement for what individual health insurance covered. For example, some medical services such as maternity were almost never covered by a standard plan (instead offered as an optional rider you were required to pay more for).
4. Open Enrollment Periods
Lastly, there will be set open enrollment periods when employees can enroll in guaranteed-issue health insurance. The first open enrollment period is October 1, 2013 to March 31, 2014. The marketplace open enrollment periods ensure that individuals and families don't wait until they get sick to enroll in coverage, or switch to more comprehensive coverage when they are about to have an expensive medical procedure.
Here's a summary of key dates for enrolling in individual health insurance for 2014 and beyond:
October 1, 2013: Online health insurance exchanges opened for plan shopping and enrollment.

December 15, 2013: Last day to enroll in an exchange health plan, if you want coverage to start right on January 1, 2014.

January 1, 2014: Earliest coverage date for new qualified health plans.

March 31, 2014: Open enrollment for qualified health plans ends. March 31 is the last day to sign up for a qualified health plan. If you miss this date, you will have to wait until fall 2014 to enroll, unless you have a qualifying event. Then you can enroll in a special enrollment period.

November 15, 2014 - February 15, 2015: Open enrollment period for 2015 coverage.
Why is this change a big deal?
Before this change, you could apply for individual health insurance at any time in the year. There were not open enrollment periods. However, insurers could deny coverage or charge more for coverage if you had a medical condition. Because the insurers cannot do this anymore, there has to be a control in place. Otherwise, no one would sign up for coverage until they got sick. Or, they'd be on a low-coverage (less expensive) plan and change plans right before an expensive medical procedure. These new open enrollment and special enrollment periods are similar to enrollment periods with job-based insurance.
For more information on these dates see: Important Dates for Avoiding the Individual Mandate Penalty.
Questions about how individual health insurance is changing in 2014? Leave a comment below.