Recently, we posted about the new rate estimator tool for individual health insurance plans purchased through the federal marketplace healthcare.gov. The feedback about the tool was spot-on. The wide age brackets (up to age 50, or 50+ years old) made it so the tool only provided broad estimates of available health plans. And for some, these estimates varied greatly from actual plan costs when they created an account and viewed their plan choices with complete demographic information factored in.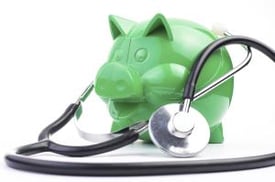 For those looking for detailed premium costs by specific age, without creating an account, here is a resource via the US Department of Health & Human Services (HHS), ASPE. The ASPE provided a databook (current as of September 18, 2013) of qualified health plans in the 36 states that are using the federally-run website healthcare.gov.
About the Health Insurance Marketplace Premiums Databook
The data is available with this online tool, or by downloading an excel spreadsheet.
The tool allows you to select your state, and then filter plans based on actual age. From there, it shows the number of plans available in each region, and the costs. The displayed costs are the lowest cost of each metallic level (eg: lowest cost Bronze plan, lowest cost Silver plan, etc). Limitations with this tool is it does not provide a list of the exact plans or carriers, and it is only individual plans (no family plan rates).
Example Premium Costs Using Databook
Using this tool I can see that for a Silver plan in Salt Lake City, Utah (rating area 3), the lowest cost plans are $123 for age 22, $162 for age 33, and $239 for age 49.
Example Utah Health Plan Premium Costs - Age 22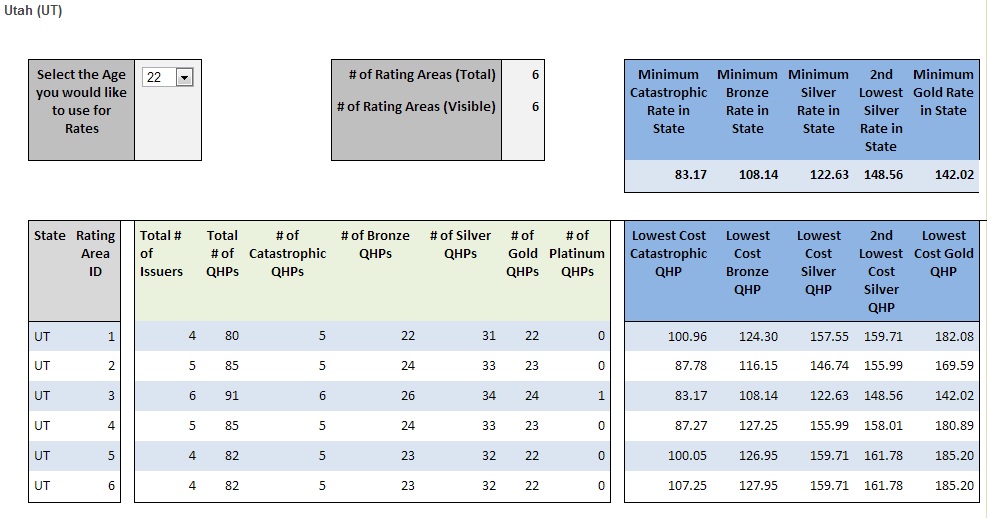 Example Utah Health Plan Premium Costs - Age 33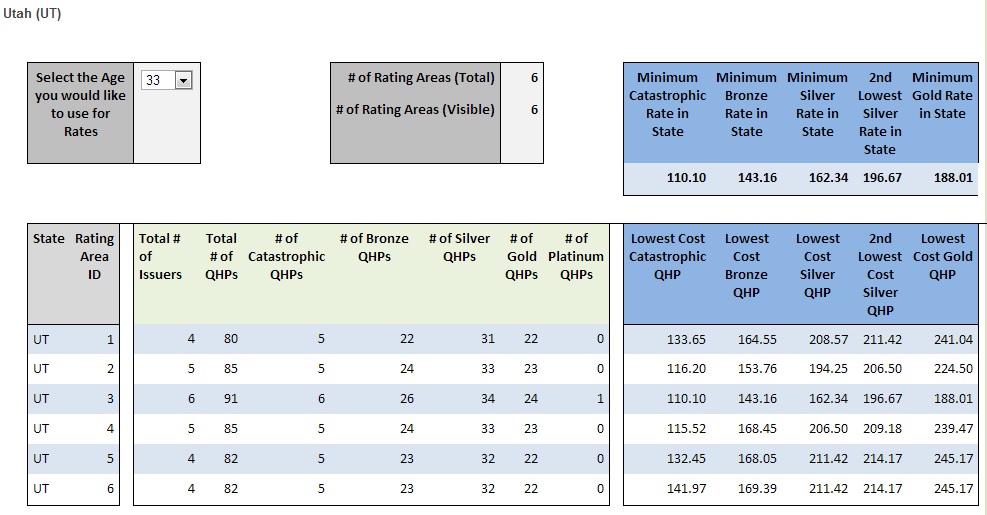 Example Utah Health Plan Premium Costs - Age 49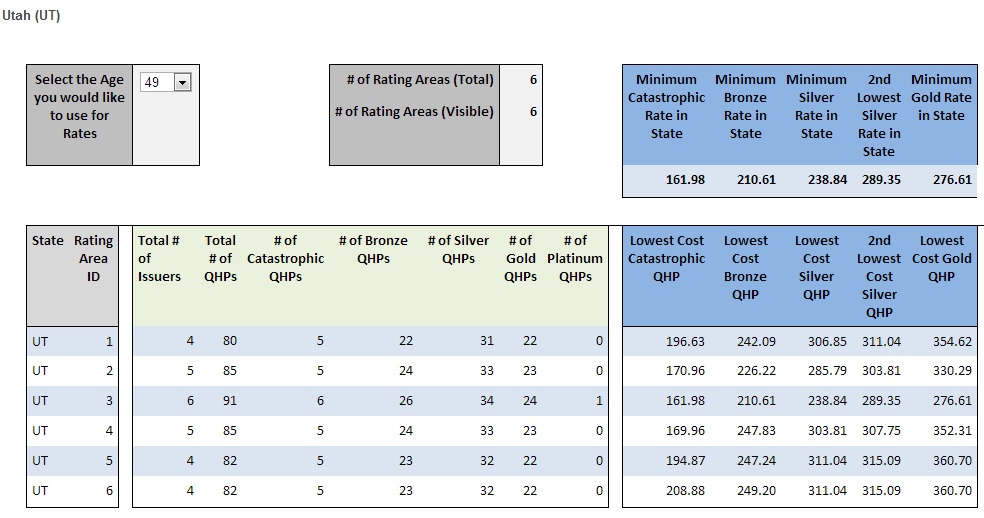 Click here to look up marketplace plan rates by specific age here.
What do you think? Is this a more helpful tool to look up health insurance marketplace premium costs than the estimator? Leave a comment below.