Small businesses face important decisions about employee health benefits, especially as the Affordable Care Act (ACA) creates new regulations, and new opportunities, around small business health insurance options.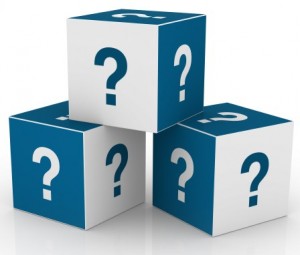 Small business owners should consider the following three questions to make more informed decisions about health insurance.
1. Should you offer health benefits, or not?
Both employers and employees agree that health benefits play a significant role in employee compensation, recruitment, retention, and satisfaction.
When a small business considers offering health benefits it's a choice that impacts not only finances, but also employee morale and retention. Here are a few considerations:
Health benefits can be a cost-effective (and tax-free) way to boost employee compensation.

If you are an employer with fewer than 50 full-time equivalent employees, you will not pay a fine for not offering a health plan in 2015 (the ACA 'employer mandate' requirement).

Health benefits are a way to demonstrate you care about your employees and to keep morale high. And, considering the recruiting, training, and general cost of losing and replacing an employee, investing in health benefits up-front can actually save the business money in the long run.

In the last few years new health insurance solutions for small businesses have emerged that make health benefits more affordable. See #3 below.
2. How much can your small business afford to spend?
Now that you know you want to offer some form of health benefits to employees, what can you afford to invest?
If you currently provide employees health benefits, you may already have a budget for health benefits. But, if you're like the 65% of small businesses (< 50 employees) who do not offer health benefits, it may be your first time considering options.
Many small businesses decide how much they can budget for health benefits and look at options from there. Other small businesses assess current rates to build their budget.
For example, in 2013 the average group health insurance premium for a single employee is $5,884 annually ($490 per month), and for family coverage, $16,351 annually ($1,363 per month). Premiums have more than doubled since 2002, and increased 168% since 1999. The premium is usually shared between the employer and employee, and if you are eligible for the small business tax credits you may find less expensive rates through your state SHOP Exchange.
Small businesses also look at and compare the cost of individual or family health insurance rates. A small business can pair individual health insurance with a defined contribution offering (discussed more below). In 2012, the average individual health insurance rates were $190 per month for an individual and $412 per month for a family.
3. Which strategy should you choose as a small business owner?
Today there are new options for small business health benefits. Most choices fall into these two main types: a traditional group health insurance plan and a defined contribution health plan.
Group Health Insurance Plan: Also called employer-sponsored health insurance or job-based health insurance, a group health insurance plan usually covers all employees and their family members. These plans are generally uniform in nature, offering the same benefits to all employees or members of the group. Group health insurance is chosen and purchased by the small business, and employees are usually asked to share the premium cost. Additionally, there are minimum participation requirements.

Defined Contribution Health Plan: Rather than paying the costs to provide a specific group health insurance plan (a "defined benefit"), employers can fix their costs on a monthly basis by establishing a defined contribution health plan. Defined contribution health plans are an affordable alternative to employer-sponsored group health insurance plans. Defined contribution health plans by themselves are not health insurance plans, rather you offer employees a healthcare allowance to spend on their own personal health insurance policies. A defined contribution health plan is like a business expense account for health insurance.
There are also many variations within these two types of health benefits strategies. If you currently offer health benefits, work with your broker to understand how your current benefit options work within new ACA standards, and if it is still currently the best option for your small business.
Looking for more information on small business health insurance solutions? See these related articles: