How does the Affordable Care Act (ACA) affect employees? Here's a flowchart from the Chicago Tribune on the new paths to health insurance under the ACA. The flowchart walks employees through new insurance coverage options based on whether they have job-based health insurance, their household income, and whether your state is expanding Medicaid coverage. The chart also provides the following facts on health insurance coverage and the ACA:
The average employee contribution to job-based health insurance in 2013 is $4,565. This is an 89% increase in employee contribution since 2003.

85% of Americans had health insurance in 2012. Of these, 33% were covered by government insurance in 2012.

The states with the highest populations of uninsured residents (18% or higher) are Idaho, Montana, Wyoming, Nevada, California, Arizona, New Mexico, Texas, Arkansas, Louisiana, Mississippi, Georgia, South Carolina, and Florida. The state with the lowest population of uninsured residents is Massachusetts.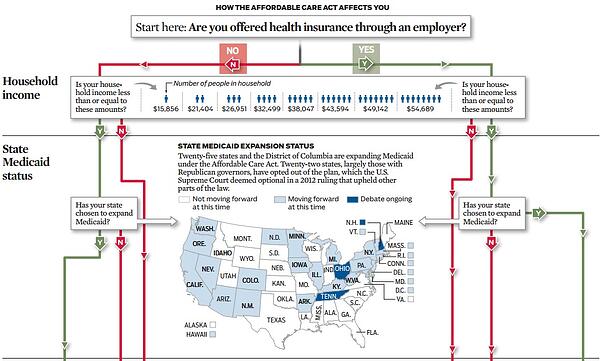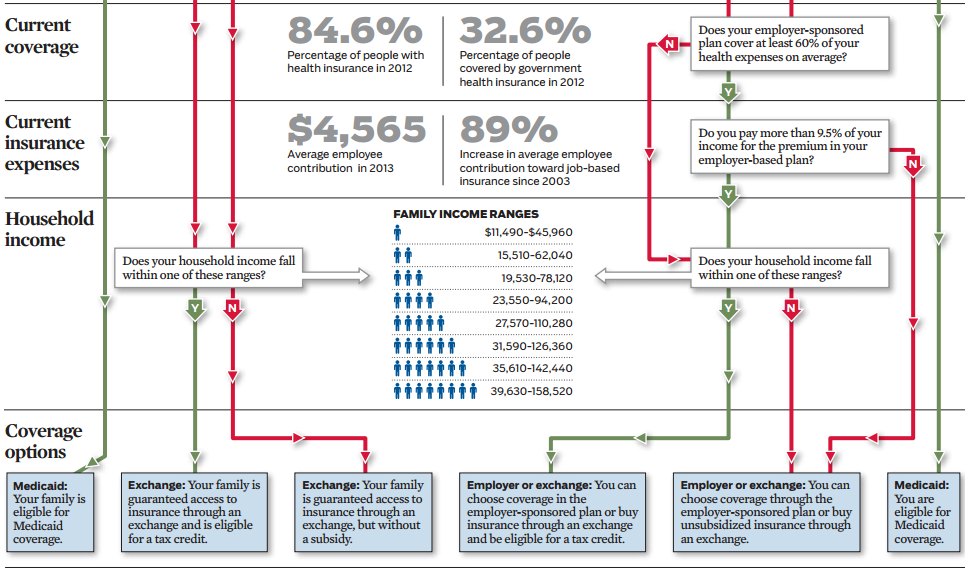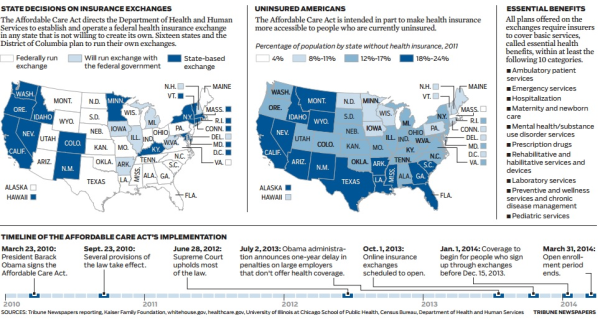 Source: Chicago Tribune (Click for PDF).