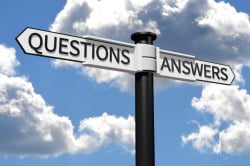 The Individual Health Insurance Marketplaces opened October 1, 2013 for shopping and enrollment. Here are the top ten questions from employees about how to use the Marketplaces, and about the plans available.
(1) How do I buy a health plan through the Marketplace?
There are three steps:
1. Go to your state's Individual Health Insurance Marketplace website (e.g. www.healthcare.gov). Look up your state marketplace website here.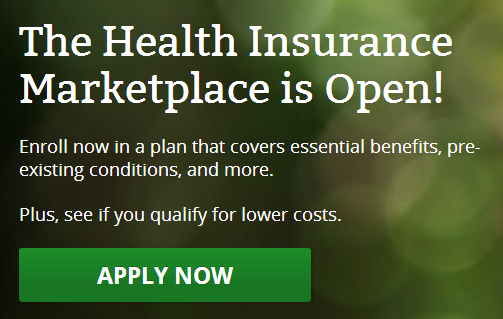 2. Look for the "apply now" link and follow the steps to sign up for an account with the Marketplace. Once you sign up for an account, you can complete the application, see your eligibility for discounts, and view plan options. To fill out the application you'll need basic personal information. You'll also need financial information, if you want to receive discounts with the health insurance subsidies.
3. Enroll in coverage.
Tip: Contact a health insurance broker to help you navigate these steps.
Read more: How to Sign Up for Individual Health Insurance via the Marketplaces.
(2) What if I have a pre-existing medical condition?
Starting in 2014, health insurance plans cannot refuse to cover you or charge you more just because you have a pre-existing health condition. Also, once you have insurance, the plan can't refuse to cover treatment for pre-existing conditions. This is true even if you have been turned down or refused coverage due to a pre-existing condition in the past.
(3) When is payment due?
If you buy a plan today that starts January 1, 2014, you will need to pay the insurer by December 15. However if you miss that first deadline, open enrollment runs through March 2014.
(4) If I'm eligible for a discount, when is the discount applied?
The discounts with the health insurance subsidies are applied at the time of enrollment, so you will pay the discounted price (the "sticker price" minus the Federal subsidy).
Read more: What Is My Individual Health Insurance Tax Credit ("Subsidy")?
(5) Can I purchase a Medicare supplemental plan through the Marketplace?
No. The Marketplaces are for enrollees age 64 and under. You cannot use the Marketplace to buy a Medicare supplemental or dental plan.
(6) Do I need to purchase health coverage by 2014?
Most people must have health coverage in 2014 or pay a fee. If you don't have coverage in 2014, you'll have to pay a penalty of $95 per adult, $47.50 per child, or 1% of your income (whichever is higher). The fee increases every year. Some people may qualify for an exemption to this fee. If you don't have health insurance provided by an employer or through a government program, you can purchase health coverage through the Marketplace, through a health insurance broker, or online at a private health insurance website.
Read more: Individual Mandate - What Happens if You Don't Buy Health Insurance
(7) Will I be able to enroll in Marketplace coverage any time?
No. There are certain deadlines, also called open enrollment periods. For this year, the Individual Health Insurance Marketplace open enrollment starts October 1, 2013 ends March 31, 2014. If you enroll by December 15, 2013, coverage can begin as soon as January 1, 2014.
Read more: When is Open Enrollment for the Health Insurance Marketplaces?
(8) How do I find the Marketplace in my state?
Every state has a Health Insurance Marketplace. Some states operate their own Marketplace. In other states, the Marketplace is run by the Federal government. Find the Health Insurance Marketplace website for your state.
(9) I am eligible for job-based insurance, can I shop for a different plan at the Marketplace?
If you're eligible for job-based insurance, you can consider switching to a Marketplace plan. But you won't qualify for the discounts (health insurance subsidies) based on your income unless the job-based insurance is unaffordable or doesn't meet minimum requirements. You also may lose any contribution your employer makes to your job-based insurance premiums.
(10) How can my employer help me be eligible for the health insurance subsidies?
Your employer can still offer you a great health benefit, and allow you to be eligible for the health insurance subsidies, by not offering a job-based insurance plan (which disqualifies you from the subsidies). Employers can then offer you a pure defined contribution health plan. With a defined contribution health plan:
Your employer gives you a healthcare allowance to use on individual health insurance.
You enroll in health insurance through your state's Marketplace, and receive a discount via a health insurance subsidy (if eligible).
You receive reimbursement from your employer for your individual health insurance (up to the amount of your defined contribution allowance).
Read more: How Employees Can Get Free Health Insurance Subsidies.
What other questions are you hearing from employees? Help us fill in questions #11, #12, #13, etc. about the Health Insurance Marketplaces by leaving a comment below.