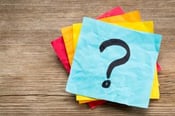 The vast majority of seniors misunderstand key parts of health care reform and how it impacts their Medicare health coverage. Even though seniors are doing their research – naming everything from the government to TV to friends as sources – they are still not getting the full picture when it comes to health care reform.
This is according to a study by Express Scripts and Kelton research consultancy who surveyed ~1,100 seniors aged 65 and up, who are currently enrolled in Medicare, or will be eligible for Medicare in the next 12 months.
86% of Seniors Confused About Health Care Reform and Medicare
Of those surveyed, 86% of seniors reported confusion about how health care reform will affect their Medicare prescription drug coverage. Some of the misunderstandings include:
29% believe that health care reform increases the eligibility age for Medicare – with the average age cited at 68 years old

52% falsely believe that they are paying more for prescription drugs in the Coverage Gap under health care reform

65% do not know that Medicare enrollment begins in October

20% think that they can enroll in a medical and prescription drug plan through the health insurance exchanges, though eligibility through the health insurance exchanges ends at age 65

17% believe that coverage through the health insurance exchanges could replace their Medicare plan altogether
And, the misinformation appears to be higher with the senior population than the general public. According to a recent study by the Kaiser Family Foundation, about half of Americans (49%) say they do not have enough information about health reform to understand how it will impact their own family.
Seniors Preparing for Health Care Reform
Even though seniors may not understand all of the requirements, that doesn't mean that seniors are not preparing for health care reform. Nearly half of those surveyed said that they are making changes to ensure that they can afford health care costs.
Of the 46% that are making changes, 78% are adjusting their budgets, and 40% are considering temporary employment.
However, 20% are skipping doctor appointments, 18% are delaying medication refills, and 14% are skipping medication doses.
Source: Express Scripts Press Release and Report.