The United Benefit Advisors (UBA) recently released their 2013 Health Plan Survey, a large national independent benefits benchmarking survey of employer-sponsored health insurance. The survey is based on responses from 10,551 employers sponsoring 16,928 health plans nationwide.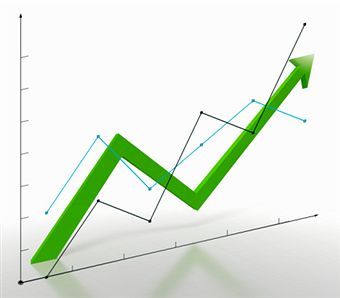 According to the survey, the average employee's health care costs increased due to out-of-pocket expenses. With premium contributions, families were affected the most, as employers asked dependents to pick up 3% more of the family premium in 2013. In 2013 employers covered 18% more of individual employee's health insurance premiums, but in-network coverage decreased for both individuals and families.
Overall Increase in Average Healthcare Costs
According to the survey, the overall increase in healthcare cost that the average American employee saw was due to higher in-network deductibles, in-network co-insurance, and significantly higher out-of-pocket maximums.
While the average employee's contribution to employer-sponsored coverage decreased by 15.7% ($592 on average), in-network deductibles increased between $91 and $1852 for an individual and $216 to $4,225 for a family. Out-of-pocket maximums (after deductible) increased $152 - $3,641 for an individual and $433-$8,043 for a family. This is more than 17 times the out-of-pocket maximum from five years ago.
The survey also found that the average in-network co-insurance decreased from 90% to 80%, a significant decrease in coverage contributing to these increased out-of-pocket expenses.
In the press release, CEO of UBA Thom Mangan stated "This is the first year, in my 22 year career in the industry, that employers took back some of the premiums they were asking employees to pay, a good indication they are looking to attract and retain top talent as the economy picks up. Unfortunately, dependents are being asked to pick up more of the tab, which could signal an increasing anti-family trend."
Other Survey Trends
Other interesting trends that the survey showed:
PPOs are still the most popular type of health insurance plan increasing to 47.2% in 2013 from 46.9% in 2012.
Self-Insurance has increased 10% since last year, as a funding option for insurance plans
Though other plan components hit employees and families hard, co-pay increases didn't materially impact them: The average PCP co-pay went from $25 to $26, specialist co-pay rose from $36 to $37, urgent care co-pays held steady at $52 and the ER co-pay rose $9 to an average of $152.
Families got hit the hardest with cost increases - if they even have coverage through their employer: only 48.4 percent of health plans offer dependent coverage which was only a .4 percent increase from the prior year.
Workplace Wellness on the Rise
According to the survey, wellness in the workplace is growing with 19.2% of companies offering wellness programs in 2013 -- an 8.3% increase from 2012. Of those offering a wellness program, 60% of employers are using their insurance company, while the other 40% are going through private firms.
The types of wellness programs offered depends on size of the company and industry. While some strategies such as incentives, rewards, and paid health club dues decreased in the last year, trends suggest that the most effective wellness strategy is one that includes coaching. The inclusion of Coaching in wellness plans increased 9.5% this year and is currently included in 56% of all wellness plans offered.
Click here to read the full UBA Health Plan Survey.
Are these employer sponsored health insurance survey results helpful? Let us know in the comments below.