Many provisions of the Affordable Care Act (ACA or ObamaCare) have already taken effect, but the biggest health reform changes are coming soon. One of these big changes is the health insurance exchanges, also called health insurance marketplaces.
The exchanges are a new way for employees to purchase insurance. The health insurance exchanges are intended to make it easier to purchase your own individual health insurance. Think of individual health insurance just like car insurance -- you purchase it directly from the insurance company, without your employer's involvement.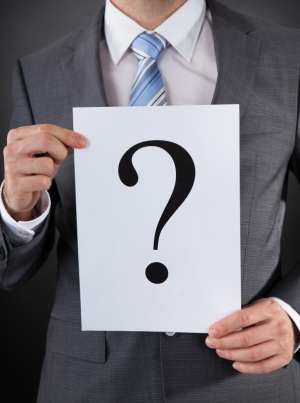 So, what do employees need to know about the health insurance exchanges? Here are 12 of the most frequently asked questions from employees.
How many can you answer right?
1. Is ObamaCare Really Still Happening?
Yes.
2. What is a health insurance exchange?
A health insurance exchange is new option for buying health insurance for you and your family. Each state will have an exchange website where you can buy health insurance. You can also buy a policy over the phone or in person. The exchanges open for business on October 1, 2013.
3. Does that mean I can get coverage starting October 1?
No. It means you can start shopping for a policy, but the policy coverage won't start until January 1, 2014.
4. How do I find my state's exchange?
Look up your state's exchange here. Some states are running their own exchange, others are running it through the federal government (see www.healthcare.gov).
5. If I get insurance through work, do the exchanges matter to me?
It depends.
If your work offers "affordable" health insurance, you will not be eligible for subsidized insurance through an exchange (meaning you will not be eligible for the discounts available).
If your work offers a healthcare allowance (a standalone Health Reimbursement Arrangement), then this does impact you. The exchanges will be a new way to shop for and purchase a plan. You can use your Health Reimbursement Arrangement to be reimbursed for the portion you pay for the policy. Your Health Reimbursement Arrangement does not disqualify you for a subsidy.
6. What if I have a pre-existing condition?
You cannot be denied or charged more for a policy based on a preexisting condition. The only health-related question they can ask (and charge more for) is tobacco use. But even this will have limits on how much they can charge more.
7. What if I already have an individual or family policy... Do I need to cancel it and switch to an exchange policy?
No, but you may want to research your options with the exchanges, especially if you will qualify for the premium subsidies (if you are an individual making ~$45,960 or less in 2013 or a family of four making ~94,200 or less in 2013).
8. What are the subsidies?
If your household income is less than 400% of the federal poverty line (FPL), you'll be eligible for a subsidized health insurance premium through a state exchange.
For those eligible, the subsidies will cap the amount you pay for your exchange policy at between 2% and 9.5% of your income (on a sliding scale, based on your income). More low-income people will also be eligible for free coverage under Medicaid.
To find out how much you would pay, estimate your income for this year and plug it into any health subsidy calculator. You can also see estimate subsidies with these health subsidy charts.
9. Will the subsidies make health insurance cheap?
Affordable for most. Cheap is likely going too far.
Some people will see their premiums go up, others down. It really depends on your current coverage, health, age, and state you live in.
10. Do I have to buy health insurance?
No. But as of 2014 you'll pay a tax penalty if you are not covered.
For 2014, the annual penalty is $95 or 1% of your income, whichever is greater. The penalty will increase over the first three years. Coverage can include employer-provided insurance, individual health insurance, Medicare or Medicaid.
Health Insurance Individual Penalty for Not Having Insurance
Pay the greater of the two amounts
Year
Percentage of Income
Set Dollar Amount
2014
1%
$95
2015
2%
$325
2016
2.5%
$695
11. What kinds of policies are offered through the exchanges?
Adults under 30 and some people with low incomes can buy a catastrophic policy; everyone else has to buy a policy that covers these ten Essential Health Benefits:
Ambulatory patient services (aka outpatient treatments, minor surgery, and urgent care)
Emergency services
Hospitalization
Maternity and newborn care
Mental health
Prescription drugs
Rehabilitative and habilitative services and devices
Laboratory services
Preventive and wellness services and chronic disease management
Pediatric services, including oral and vision care
12. So, how much will policies cost?
The answer depends on your income and what type of plan you choose. Exchange plans are all classified by four metallic tiers of coverage -- Bronze, Silver, Gold, or Platinum.
As you go up the metallic scale, the plans charge higher monthly premiums but charge less for each service you actually use.
Plans in each state, and plans by different insurance companies, may have a different mix of costs you pay (deductibles, co-pays, co-insurance, etc.), but will be uniform in the overall amount they pay out.
Then, there's the subsidies. If your income is up to 400% of FPL, then a Silver policy will be capped between 2% and 9.5% of your income (depending on your income). No matter what the "sticker" price of the policy is.
Help! This is still confusing. Where can I get more help?
First, many health insurance brokers will be certified with the exchanges to help you understand these options and enroll in a plan. We recommend starting here.
Second, there will be exchange "navigators" to help consumers understand the exchanges.
How many of these employee health insurance exchange FAQs did you get right? What other questions do you have about the health insurance exchanges? Leave a comment below.