A concern with the new health insurance exchanges has been how the "un-banked" consumers, people without checking accounts, would pay for exchange health insurance plans. Typically, insurers require payments with personal checks or by bank-account withdrawals. Released in a final rule last week, exchange insurers will be required to accept pre-paid debit cards as a form of payment.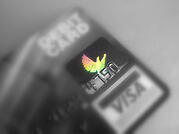 Why is this significant? According to the FDIC's 2012 Unbanked Report, one in five households in the U.S., or about 51 million adults do not have a traditional bank account, relying instead on check-cashing stores and money lenders. (Source: FDIC)
Similarly, a report by Bloomberg Businessweek found that of the 8.5 million people uninsured, up to 27% (2.3 million) do not have bank accounts.
Exchange Insurers Required to Accept Pre-Paid Debit Cards
According to a final rule released August 30, 2013 by the Department of Health and Human Services (HHS), exchange insurers must accept pre-paid debit cards, cashier's checks, money orders, checks, and bank-account transfers. The ruling also suggests insurers may start accepting recurring credit card and debit card payments.
"At a minimum, for all payments in the individual market, accept paper checks, cashier's checks, money orders, EFT, and all general-purpose pre-paid debit cards as methods of payment and present all payment method options equally for a consumer to select their preferred payment method."
According to the HHS, the requirement for insurers to accept a wide range of payments is in response to comments worried about discrimination toward the unbanked. HHS received feedback during the comment period that if insurers only accepted checks and bank withdrawals it would create a significant barrier for the unbanked, and a barrier to getting health insurance, accessing the premium tax subsidies, and to meeting the individual mandate.
Read Final Rule CMS-9957-F here.