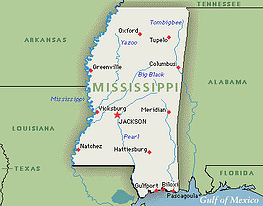 Mississippi residents who purchase individual health insurance from the Mississippi Health Insurance Exchange will face increased premium rates, as compared to the current individual market.
According to Mississippi's Insurance Commissioner Mike Chaney, "If I thought that rates were excessive, I would not have approved them. In today's market (post implementation of the market exchange) they are pretty competitive." (Source: Mississippi Business Journal).
The premium rates reflect increased coverage and quality of the insurance that will be provided under the new policies with the Affordable Care Act (ACA), and do not include the discounts that many Mississippi residents will receive through the health insurance tax subsidies.
The Center for Mississippi Health Policy estimates that 54,000 uninsured adults will gain coverage with the new individual health insurance exchange in Mississippi. In addition, all policies will cover a set of "essential health benefits" which will guarantee coverage of certain health expenses for all people covered by an insurance plan.
Mississippi Health Insurance Exchange – Carriers and Base Rates for Individual Plans
The two insurance providers offering individual health insurance plans through Mississippi's Health Insurance Exchange will be Humana, offering plans in 36 counties, and Magnolia Health, offering plans in 46 counties. According to the Commissioner's office, the average individual health insurance base rates will be $302 for Humana and $312 for Magnolia.
Mississippi Health Insurance Exchange – Impact of the Tax Subsidies
Younger adults, aged 27-30 years old, who are now paying an average of $120 a month in premiums, are projected to pay an average monthly premium of $289 for similar coverage under the ACA. According to the Mississippi Business Journal, Chaney worries that young people may choose to pay the federal penalty instead of buying insurance at these higher prices. This would have an adverse affect in the funding of Mississippi's Exchange, as the premiums from the young and healthy are needed to offset the health care costs of the unhealthy.
However, the actual amount that Mississippi residents will pay depends on their household income. New federal health insurance tax subsidies will cap the cost of health insurance at 2% - 9.5% of household income, if household income is up to 400% above the federal poverty line (FPL). See more: Health Insurance Tax Subsidy Charts.
Mississippi Health Insurance Exchange – Future Premium Costs Predicted to Decrease
Many experts predict that more insurance providers will join the state's exchange by 2015, increasing competition, and decreasing costs.
The Affordable Care Act was implemented with expectations that insurers would flock to the state health insurance exchanges. This happened in some states, but Mississippi has initially struggled to receive attention from insurance companies. Gary Claxton, Kaiser Family Foundation, reported to the Mississippi Business Journal that this was not a surprise because of Mississippi's high poverty rate and Blue Cross Blue Shield's previous dominance over the state's insurance market.
According to Claxton, Blue Cross Blue Shield, UnitedHealth, and Humana are all expected to devise multi-state and/or national plans in the upcoming years, which could improve availability, variety, and premium rates in Mississippi.
Source: Mississippi Business Journal.