The November newsletter provides updates on our new ZaneHealth Solution, Defined Contribution, and Health Reform.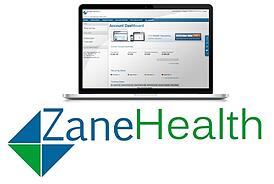 Introducing ZaneHealth
We are excited for the upcoming launch of ZaneHealth, a new health benefits solution that creates happier employees, reduces costs, and frees up time for meaningful work. Click here to read more about how this may impact you.
Healthcare & Health Reform Resources



The History & Future of Small Business Health Insurance - Infographic
This new original infographic helps depict the history and future of health insurance in America. If you find it helpful, feel free to share it with friends and colleagues. Click here for the infographic.
Top 4 Reasons Health Reform is Great for Employees
Health reform introduces changes that are great for employees in 2014. These include guaranteed-issue individual plans, discounts for eligible employees on individual health insurance, and expanded Medicaid eligibility for low-income employees. Click here to read more.
Find the Marketplace in Your State
The new health insurance marketplaces opened October 1st. Are you curious about new coverage options through your state's exchange? This directory provides a link to each state's website. Click here to read more.
Your Support Team
Your Support Team is here to answer questions about your Zane Solution, defined contribution, and health reform. We're a high-feedback company. Let us know how we can help.
Support Team | support@zanebenefits.com | Mon-Fri, 8 AM - 5 PM MT
Find a Tutorial | answers.zanebenefits.com