BusinessUSA, a collective of various federal agencies, released a new health care reform wizard tool for US employers of all sizes. The new "one-stop-shop" website is meant to be an educational tool for employers to understand their health insurance opportunities and regulatory obligations with the Affordable Care Act (ACA).
The new tool is available at business.usa.gov/healthcare. According to the website, "affordable health care is a top concern for businesses. In a few quick steps, this wizard can help you understand what you need to know about new insurance options and other health care changes as well as find health care related resources."
The health care reform wizard tool is part of the federal government's efforts to educate employers on health reform, as many employers are still unaware about ACA. The tool provides tailored information on health care reform based on these three considerations:
Your state

Number of employees

Whether you currently offer health insurance
Here's a Look at the Health Care Reform Changes Wizard Tool
1. Select Location of Business
In this example, our business is located in New York.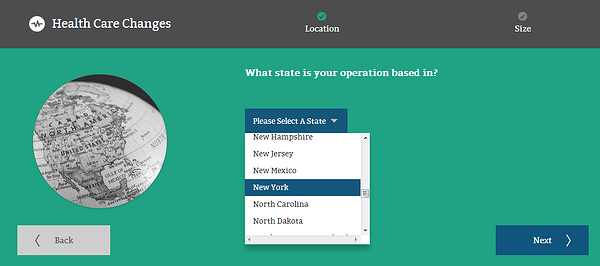 2. Select Number of Employees
In this example, we have 35 employees.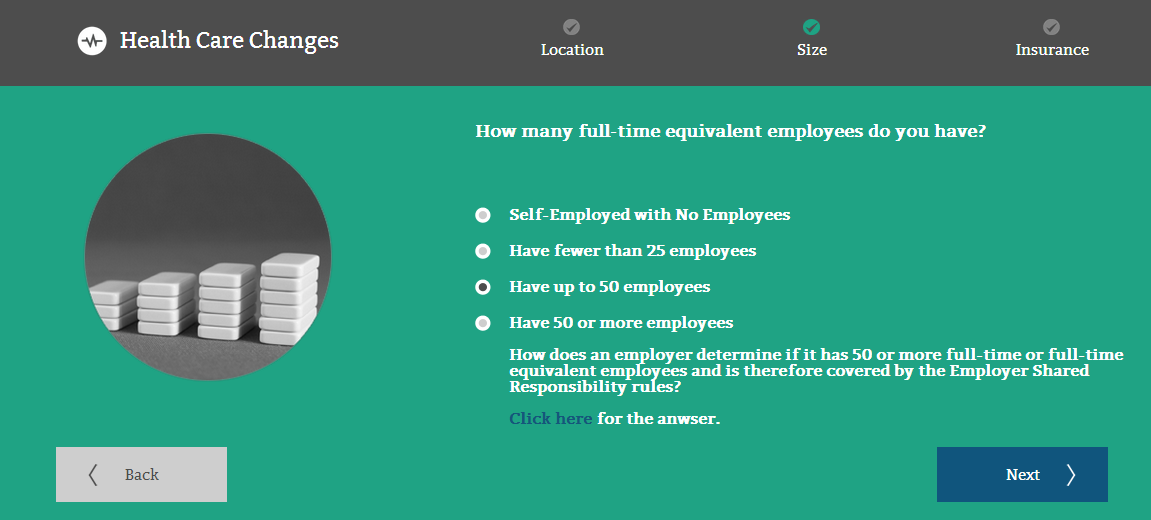 3. Select Current Health Insurance Status
In this example, we do not currently offer health insurance to employees.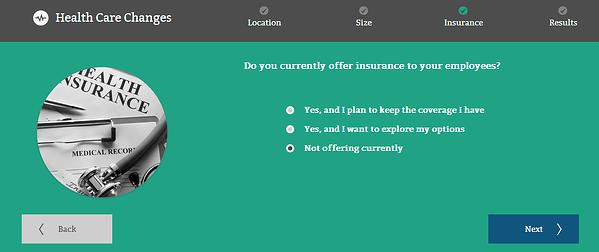 4. Receive Results About Regulatory Obligations and Opportunities
In this example, the custom results included information about the timeline of ACA, a glossary of key healthcare terms, key regulations for employers with less than 50 employees, and whether we have to offer health coverage to employees (in this example, our 35-person business would not be subject to the employer mandate provision for 2015).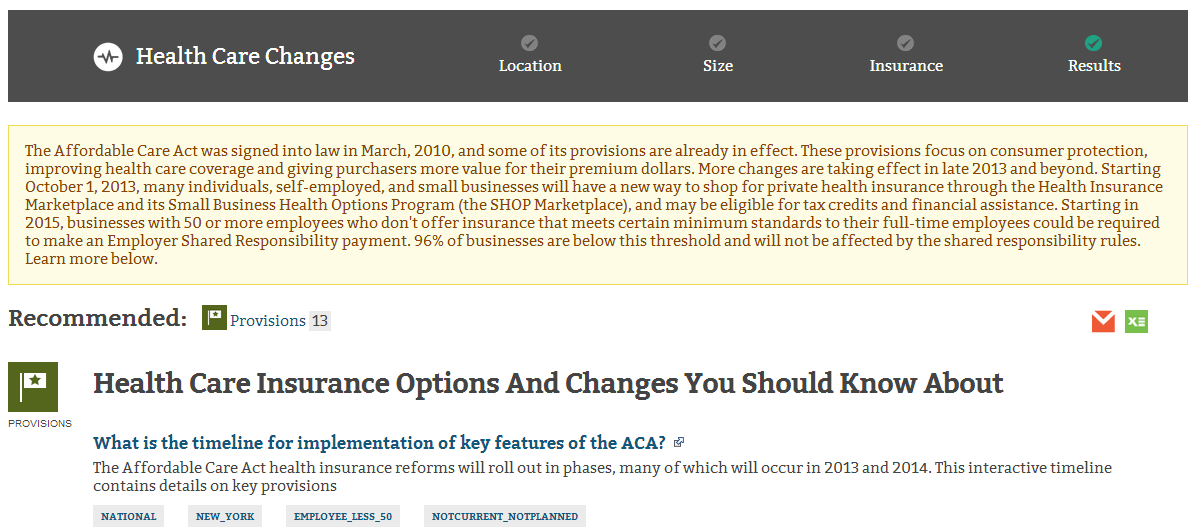 Source: business.usa.gov/healthcare
What do you think - Is this new tool helpful to your company, or to your clients? Let us know in the comments below.