Here is a summary of three small business health insurance trends, and what each trend means for small businesses and employees.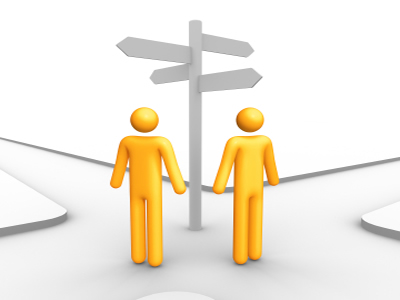 Trend #1: Consumer-Driven Healthcare
Consumer driven healthcare (CDH or CDHC) refers to healthcare where patients/employees behave as medical consumers. With CDH employees have a more active role in deciding how their healthcare dollars will be spent. Health Savings Accounts (HSAs) are a well-known staple of CDH, as are Health Reimbursement Arrangements (HRAs).
CDH is growing in popularity, mostly fueled by cost. CDH is attractive to employers because of the cost-savings they offer, though it shifts more responsibility of healthcare choices to employees. Critics of CDH say shifting healthcare responsibility is a burden to employees.
Whether employees are ready or not, CDH strategies are already incorporated into many employer-sponsored healthcare plans and individual and family health insurance plans. And, many experts suggest all types of health insurance will have CDH features within five years.
For example, here's a chart that shows the dramatic increase of HRAs and HSAs since 2006.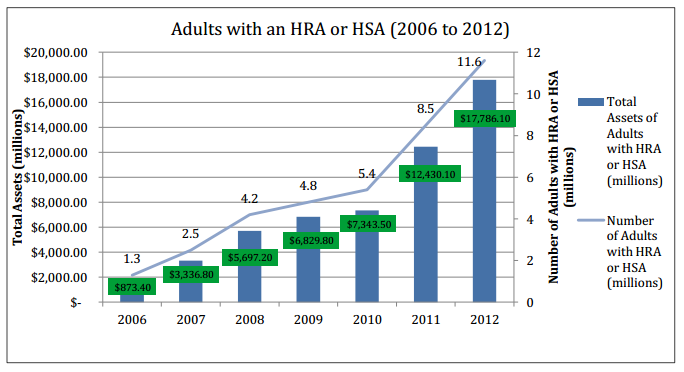 Trend #2: Individual and Family Health Insurance
Individual and family insurance is replacing employer-sponsored health insurance. Employer-sponsored group health insurance has seen steady decline over the last few years, largely due to the increasing cost for employers and employees. And, studies show that up to 60% of educated employers plan to pursue alternative ways to offering health insurance, including giving employees tax-free money to purchase their own individual or family health insurance policies (pure defined contribution).
This trend toward individual and family health insurance is accelerated by health care reform because:
All individual health plans become guaranteed issue in 2014 (currently, medical underwriting exists in most states)

Premium tax subsidies will be available in 2014 to the majority of Americans to lower their individual health insurance premium expense (when the plan is purchased through the new health insurance marketplaces)

Nearly all Americans will be required to have health insurance or pay a tax penalty, starting in 2014 (known as the "individual mandate")
Trend #3: Defined Contribution Replacing Defined Benefit Plans
Because of the two trends above, fueled by the unsustainable cost of employer-sponsored group health insurance and health reform, defined contribution health plans are replacing defined benefit plans.
Employers are shifting away from paying the direct cost of employee health insurance (a defined benefit plan), and instead giving each employee a fixed annual healthcare allowance (a defined contribution plan) - employers are requiring that every employee obtain private or government-sponsored-health insurance in order to receive this tax-free benefit.
Defined contribution plans are especially growing in popularity with small businesses (< 50 employees) who have either not been able to offer group health insurance due to cost or minimum participation requirements, or who are looking for a more cost-effective way to offer health benefits.
What are the small business health insurance trends you're seeing? Add to the discussion by commenting below.