Every day we speak with small businesses who express that employee health benefits are becoming less lovable every year. So, how does your small business offer better health insurance, but at a sustainable cost? How do you offer employees access to better health insurance?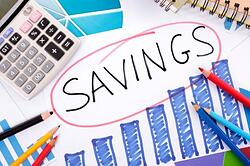 One approach more and more small and medium-sized businesses are taking is offering employees health insurance with defined contribution.
Yesterday, we wrote about how small businesses can use defined contribution to control health benefits costs. This article takes a step back and looks at how small businesses can use defined contribution to bring the benefits back to their employee health benefits.
Where Did the 'Benefits' Go?



The landscape of employee health insurance is rapidly changing because the cost of group health insurance is quickly becoming unsustainable for many businesses.
With the increased cost of health insurance premiums, businesses have had to shift the costs to employees, take on more of the expense, and/or reduce benefits.
Because of these factors, businesses need a solution for better health insurance and are transitioning to defined contribution because it offers predictable costs to the business while providing employees access to quality health insurance.
Put the 'Benefits' Back in Health Benefits
But in order for a health benefits program to work, it has to meet the business's budget and provide value to employees. The following aspects of defined contribution contribute to happier employees.
Access to the Best Health Care: Because employees choose how to spend their health
care allowance, including which individual health insurance policy to purchase, they can pick the health coverage that best meets their needs. Employees say they no longer want a one-size fits all health insurance plan. Rather, they want the options to customize their health benefits. With defined contribution plans, employees select:
Any type of plan, from any insurance carrier
The network of providers and doctors they want to see
Coverage to fit their health needs (maternity coverage,

prescription, HSA-plan, etc.)

The level of deductible, co-pays, co-insurance, etc.
Coverage for All Employees: Starting October 1, 2013 all employees (regardless of health conditions) will be able to purchase an individual health insurance plan (effective January 1st, 2014) that is equal or better for them than existing group health insurance options.
Access to Health Insurance Subsidies: Starting in October 2013, employees can use their health care allowance to purchase policies from the new health insurance marketplaces. This gives them access to federal health insurance tax subsidies (starting in 2014) to lower the cost of their premium. Eligibility for the tax subsidies is based on income and household size. Households with income up to 400% above the federal poverty line (FPL) will be eligible (up to $45,960 for an individual in 2013, or $94,200 for a family of four in 2013).
Predictable Costs for Employees: Employees have a clear budget to spend on health insurance. Individual plans are, on average, 30% cheaper than the same group coverage. And if an employee doesn't spend their full allowance on health insurance, they could use it on co-pays, prescriptions, etc. (as the employer's plan allows).
Easy to Use: Lastly, employees value health benefits that are easy to understand, and easy to use. Similar to the transition from pensions to 401(k) retirement plans, the defined contribution health benefits approach requires employees to take more control of their health benefits. Defined contribution administration software provides employees easy access through an online portal where they can see benefit information and submit requests for reimbursement ("claims")