The October 1, 2013 open enrollment of the Health Insurance Marketplaces is right around the corner. The mantra of the Marketplaces is "Choice, Competition and Clout for States." But which insurance carriers will offer health insurance plans in the Marketplaces? Will there be enough choice for individuals and small businesses? Will there be enough competition to keep prices low for individuals and small businesses?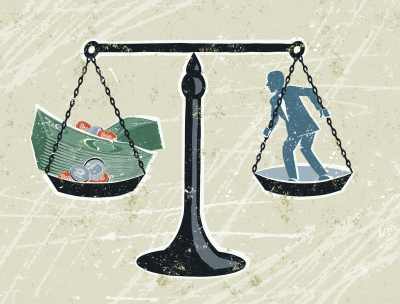 Only 140 (vs. 900) Insurance Carriers Intend to Sell on Federal Marketplace
In late April, the deadline for insurance carriers to express intent of selling on the federal Marketplace was extended to early May. Gary Cohen, deputy administrator of CMS and director of the Center for Consumer Information and Insurance Oversight (CCIIO), admitted to the House Energy & Commerce subcommittee that only 140 insurers had expressed interest in selling qualified health plans (QHPs) on the federal Marketplace... as compared to the estimated 900 insures the administration originally predicted.
This trend is carrying over into states operating their own state-based Health Insurance Marketplaces. For example in Illinois, only six (6) insurance carriers had expressed intent to sell on the Illinois Health Insurance Marketplace as of May 1. The six (6) carriers would sell a combined 165 health policies. These numbers, too, are far lower than expected (Source: Washington Post).
Marketplace Carrier Competition to Mimic State Competition Now
The level of competition in the Marketplaces will vary by state and will likely mimic the current level of insurance carrier competition. For example, experts predict states that already have strong health insurance carrier competition, such as in Colorado, Minnesota and Oregon, will have more diverse plans offered through the Marketplaces and will attract more insurance carriers. Similarly, states that have near-monopolies now such as Alabama, Hawaii, Michigan, Delaware, Alaska, North Dakota, South Carolina, Rhode Island, Wyoming and Nebraska will have limited competition in the Marketplaces (Source: Kaiser Health News).
Why aren't more health insurance carriers expressing intent to participate? Is it because unhealthy consumers will flood to the Marketplaces in the first year? Is it because they still feel uncertain about federal and state rules? This is only speculation. The insurance companies have been mostly silent about their participation, or lack of participation in the Marketplaces.
Delayed SHOP "Employee Choice" Leading to Higher Costs for Small Businesses?
Another piece is that the the "employee choice" feature of the small business marketplace (SHOP) was delayed until 2015. The SHOP's "employee choice" feature would let small businesses offer employees a menu of insurance policies. This feature/requirement has been delayed until 2015, and in 2014 small businesses with fewer than 100 employees will be able to offer a single policy to their employees, as they have in the past. Without the "employee choice" feature, critics say the small business exchange will do little to pressure health insurance carriers to offer lower-priced plan options.
Will less competition and choice really impact the overarching goals of health care reform? Will more insurance carriers step forward?
What do you think? Let us know in the comments below.