One of the key goals of the Affordable Care Act, according to the Department of Health and Human Services, is "increasing access to affordable care," where "millions of Americans gain new access to more affordable health coverage and care." But how many Americans are really uninsured, and where do Americans get their health insurance?

Based on data from the US Census and Kaiser Family Foundation, we've provided a summary of how many non-elderly Americans are uninsured (as of 2011), where Americans get their health insurance, and how health care reform fits into the picture.
Number of Non-Elderly Uninsured by State
In 2011 there were 47,921,500 (nearly 48 million) uninsured non-elderly Americans (ages 0-64). That's 18% of the non-elderly population. States with the top 5 highest rates of uninsured non-elderly residents were: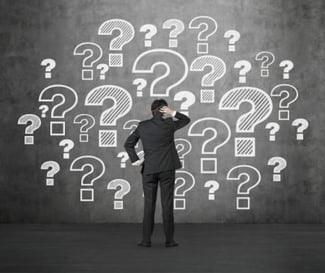 Texas (27%)

Nevada (25%)

New Mexico (24%)

Florida (24%)

Louisiana (23%)
The two states with the lowest rates of uninsured residents (the only states below 10%) were:
Massachusetts (5%)

Hawaii (9%)
Massachusetts and Hawaii are not a surprise. Massachusetts passed comprehensive state health reform legislation in 2006 to provide near-universal health coverage for Massachusetts residents. And, Hawaii's Prepaid Health Care Act of 1975 (PHCA) requires nearly all employers to provide health insurance to employees working 20 or more hours a week for four consecutive weeks.
The Affordable Care Act (ACA) is taking a similar approach to decreasing the rate of uninsured residents nationally. Starting in 2014, ACA "requires" individuals to have health insurance, "requires" all employers (with 50+ employees) to offer health insurance and encourages state Medicaid expansion.
How Americans Get Health Insurance
So, how do the remaining 82% of non-elderly Americans access or purchase health insurance? In 2011:
148,660,700 (56%) received insurance through their employer

5,170,500 (6%) purchased an individual or family policy

46,970,700 (18%) received Medicaid coverage

7,661,400 (3%) received coverage under other public programs
One major shift in how Americans will purchase health insurance, starting in 2014, is the opening of the new health insurance exchanges. Many experts predict that more Americans will purchase individual and family policies (through the exchanges, receiving tax subsidies based on their income) and that more employers will drop employer-sponsored health insurance because of cost, opting for alternative employee benefit options such as a defined contribution plan.
The rate of Medicaid coverage will also increase with Health Care Reform's Medicaid expansion. Under health care reform law, Medicaid eligibility was expanded to nearly all U.S. citizens under 65 with family incomes up to 138 percent of the federal poverty level (FPL) ($15,415 for an individual or $26,344 for a family of three in 2012). However, Medicaid expansion was one of the major provisions at stake in the ACA cases decided by the Supreme Court in June 2012. The Supreme Court upheld the Medicaid expansion, but limited the federal government's ability to penalize states that don't comply. Even with state participation in Medicaid optional, the number of Americans covered under Medicaid will increase nationally.
Here are two charts from Kaiser Family Foundation's State Health Facts showing the number of non-elderly uninsured residents, by uninsured rate:
Click here to view the source.
What stands out to you? Where does your state fall? Let us know in the comments below.