Starting in 2014, as part of the Affordable Care Act (ACA), health insurance coverage for individuals and small businesses will become available through new state health insurance exchanges. The District of Columbia will offer a state-based exchange. The exchange will open in October 2013 (for coverage starting in January 2014) under the name DC Health Benefit Exchange (HBX).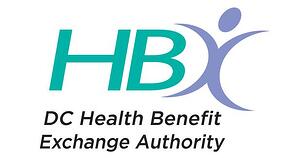 DC Health Insurance Exchange - What is it?
The DC Health Insurance Exchange, DC Health Benefit Exchange, will be an online marketplace where District residents and small employers can find health insurance. The Exchange will facilitate the purchase of qualified health plans and assist individuals and small businesses to access programs, premium assistance tax credits and cost-sharing reductions.
DC Health Benefit Exchange will open on October 1, 2013 for individuals buying their own coverage and to small businesses (with 1-50 employees). More information for consumers can be found on the DC Health Benefit Exchange website (hbx.dc.gov).
DC Health Insurance Exchange - How Was it Formed?
On December 20, 2011 the District of Columbia City Council gave final approval to a bill establishing the District of Columbia Health Benefit Exchange Authority and in January 2012, Mayor Vincent Gray signed the legislation into law (Act 19-269). On December 14, 2012, the District of Columbia received conditional approval from the U.S. Department of Health and Human Services (HHS) to establish a state-based exchange.
DC Health Insurance Exchange - Role of Insurance Professionals
According to the Exchange, agents and brokers will be able to provide the same services to individuals and small businesses in the District's Health Benefit Exchange as they do today. According to their website, "the success of the Exchange, especially the small group market, will rely on the expertise and employer relationships that producers have cultivated throughout their careers."
Specifically, producers will have the ability to access the Exchange to get information on available plans and to directly enroll clients in plans through the Exchange. Producers will be given a unique ID number upon registering for the District's Exchange. This unique ID number will be used by the Exchange and carriers to track activities and transactions and to assign credit for sales.
The Exchange Executive Board and Insurance Subcommittee are working with stakeholders to define exactly how producers will interact (and receive compensation) with the District's Exchange. More information on the role of producers in the Exchange can be found on the Exchange's website.
DC Health Insurance Exchange - Role of Navigators
Navigators, a requirement of the Affordable Care Act, are individuals and organizations that assist small businesses and individuals understand their health insurance options once the individual mandate begins in 2014. They also assist with enrollment in Qualified Health Plans through the Health Benefit Exchange.
Navigators are not the same as licensed producers and cannot be paid by commission from insurance companies, but they will be licensed by the Department of Insurance, Securities and Banking and receive compensation through a grant program run by the District's Exchange.
As with other state exchanges, navigators will be prohibited from engaging in the functions of producers – to sell, solicit, or negotiate insurance.