Business Info:
Dr. Kenneth Armstrong opened his dental practice in Albuquerque, New Mexico in 1987. Dr. Armstrong has a B.S. and PhD from the universities of Glasgow and Strathclyde in Scotland.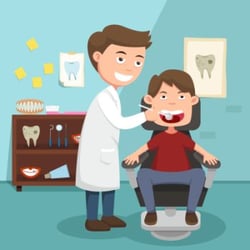 Website:
Industry:
Dental Services
Contact Name:
Dr. Kenneth J. Armstrong DDS, Owner

The Challenge:
Dr. Kenneth Armstrong faced a number challenges, including managing staff and keeping them happy. In addition, with the passage of the Affordable Care Act, the healthcare benefits Dr. Armstrong was offering his staff were no longer compliant.
The Solution:
In 2014, Dr. Armstrong found Zane Benefits while searching for affordable healthcare options on the internet. By June 2014, Dr. Armstrong established a ZaneHealth plan offering his employees a monthly "defined contribution" that employees use to help purchase individual health insurance plans that best fit their needs while remaining compliant with the Affordable Care Act requirements.
Dr. Armstrong stated, "You remind me very much of the accountant who looks after our books. In this complicated world we need people like [Zane Benefits] to steer you through the minefield. Because premiums have gone up it can be very hard for staff to keep good coverage. [A reimbursement plan] is a nice way of getting money to staff that is not taxed highly and is a good benefit. We were happy that we could still continue to provide the benefit through [Zane Benefits] and it kept us from doing something that was against the law."
Results:
Dr. Armstrong relies on Zane Benefits to help maneuver through the numerous compliance measures facing his small business.

Keeping employees happy is important to Dr. Armstrong and he utilizes Zane Benefits' products to offer good healthcare benefits that are affordable to his business.