In addition to having a high-deductible HRA, an employer can have an unlimited number of similar HRAs to cover almost whatever they wish. These are typically used to keep an employee benefit that is being removed from their group health plan or being lost by switching from defined benefit group health insurance to defined contribution individual/family policies.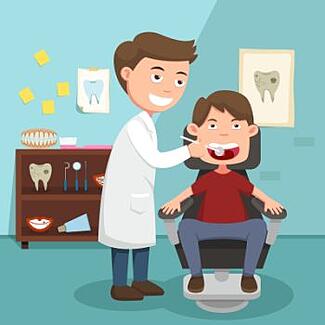 Supplemental HRAs for Dental
For example, an employer might be facing a 20 percent or greater increase in their group health insurance plan premium and want to switch carriers—but the more affordable carrier they select may not offer a specific benefit, like dental coverage, that is popular with the employees. The solution is to accept the lower-cost carrier and offer a supplemental HRA to cover this benefit.
TIP: The health insurance market is often irrational. If a carrier has had a bad loss experience on a specific disease or issue, it may overreact and charge irrational surcharges or premium increases to cover it. Employers can save money on their premium by deleting this disease or issue from their group plan and providing their own coverage for employees who want it with a supplemental HRA that has limited exposure.
Dental, Vision, and Other Items—Filling the Gaps in Group and Individual/Family Health Insurance with HRAs
Another popular use for a supplemental HRA would be to smooth the transition from a defined benefit to a defined contribution plan by covering items not covered by individual/family policies.
TIP: By changing maternity coverage from a group health policy to an HRA combined with an individual/family policy, employers can also set their own eligibility requirements—such as requiring that an employee must have worked for the company for at least two years to get maternity benefits.