Employers are allowed to use HRAs or Health Reimbursement Arrangements to reimburse employees tax free for health insurance premiums.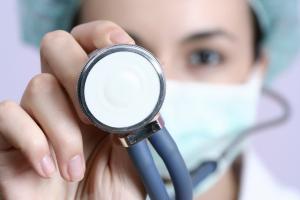 This has been clarified with the release of numerous U.S. Treasury and State publications spelling out how employers can use HRAs for tax-free reimbursement of the premiums paid for personal health insurance policies. See "Insurance Premiums" in IRS Publication 502. Also see IRS Publication 969.
Understanding HIPAA, ERISA and HRAs
It is important to remember that there are specific HIPAA and ERISA regulations governing the distribution of medically-underwritten individual health insurance policies at the workplace--basically restricting employer involvement with the sale, payment or administration of employee individual health policies.
If an employer decides to offer an HRA that can reimburse individual health insurance insurance premiums, it should be sure to utilize an HRA administration platform that automatically ensures employer, agent, and insurance carrier compliance with these regulations.
Understanding State Regulations and HRAs
Some states have health insurance regulations that apply to insurance companies selling small group health insurance policies to employees of small employers. These regulations are often incorrectly referred to as making HRAs illegal in the state. Note that these regulations do not apply to employers and HRAs, since state insurance departments regulate insurance carriers (not employers) and HRAs are regulated by the federal government (not the state).
Also, the regulations do not apply to individual health insurance policies when a compliant administration platform is used.
Many states have recently modified their insurance regulations to encourage the adoption of HRAs by businesses that do not offer group health insurance. See Indiana, Georgia and Colorado for examples.