The federal goverment is eliminating the $100 commission program aimed at brokers who assist consumers enrolling in the federal Pre-existing Condition Insurance Plan (PCIP).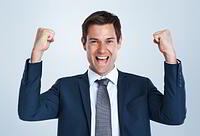 GEHA, the insurer administering PCIP for the federal government notified brokers about the change last week via email:
"We are writing to thank you for the extraordinary efforts you have made in helping to increase awareness of and enrollment in the PCIP program. We have determined that our outreach efforts have succeeded in significantly raising awareness of PCIP and enrollment in this program. As such, CMS will end the PCIP Broker Referral Payment Program in federally administered PCIP states May 1, 2012."
Congress put the PCIP program in the health reform bill in an effort to provide a temporary health insurance option for the current uninsured. Early on, PCIP enrollment was much slower than expected. So, the federal government added the broker referral fee in an effort to boost enrollment.
GEHA is now providing PCIP services for 24 states (Note: 27 states are running their own PCIP programs).
According to official reports, PCIP ended 2011 with a total of 48,879 enrollees.
Brokers not "feeling the love"? Leave a comment and let us know what you think.