The new year will undoubtedly bring many changes, including new opportunities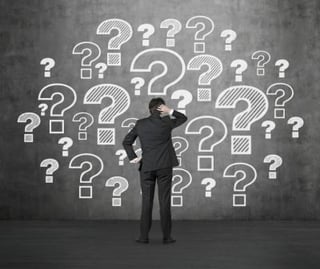 for businesses to tap into what their employees are looking for when it comes to benefits.
The 14th Annual U.S. Employee Benefit Trends Study from MetLife gives businesses an excellent road map for spotting trending issues that employees have with their benefits packages.
Enrollment is one such area—specifically, the study found a link between low enrollment in benefit programs, such as small business health insurance plans, and employees' understanding of how these benefits work.
Companies Can Do a Better Job Communicating Benefits
Although the study reveals that workers are happy overall with the range of benefits their companies provide—with 74 percent of workers saying their companies offer benefits that meet their personal and household needs—many employees reported feeling confused or unsure about some of their benefits.
Just one in three employees said their company's communication regarding benefits is easy to understand. This means that two-thirds of employees aren't getting clear explanations about their benefits from their companies. This is problematic, as people are less likely to use a benefit if they don't understand it.
Enrollment Firms Can Help Clarify Benefits
Fortunately, there are ways for businesses to spread the word about the benefits they provide in a way that helps workers understand exactly what's being offered.
The study reported that 71 percent of employees say that working with a third-party enrollment or software firm improved communication.
This is key for all type of benefits, but it's especially relevant for benefits that are traditionally difficult for employees to decipher. For example, just 62 percent of workers in the millennial generation said they understand their medical benefits. The numbers weren't significantly higher for Gen X workers, however, with just 67 percent saying they have a good grasp of their options.
The Advantages of Working with Benefits Software
Even the most comprehensive employee benefit packages are ineffective if workers don't use them. This is where a personalized employee benefit platform can help businesses more effectively educate their workforce about the benefits they provide, including small business health insurance options.
Conclusion
Workers in the MetLife study ranked medical insurance as the top employee benefit on their list, with 89 percent of employees across all generations considering it a must-have. Businesses can make the most of the benefits they offer—and keep their workers happy—by ensuring their employees get the information they need to take advantage of what's available.
Do you have questions about health insurance options for small groups in 2017? Be sure to let us know in the comments.