As the Affordable Care Act (ACA) introduces new taxes and tax credits, businesses and individuals are turning to CPAs and tax professionals to understand health insurance decisions.
This shift requires CPAs, tax advisers, and accountants to be experts on the key provisions of health care reform. Tax professionals are becoming a new "go-to" person for health insurance decisions.
Here's how the ACA affects the role of the tax professional, and a few "must-knows" for the coming year.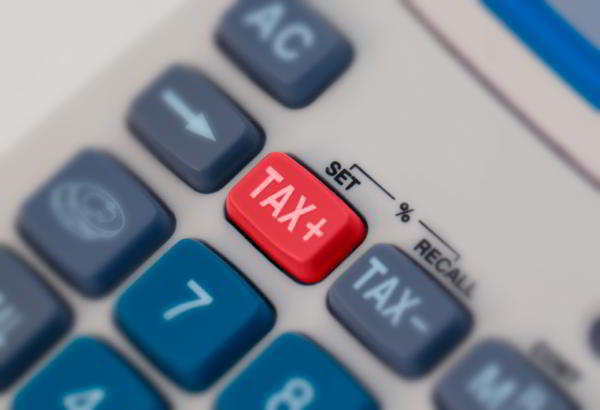 ACA Expands the Role of Tax Professionals
The primary shift in the role of the CPA and tax professional will center on assisting business clients in determining:
The size of the business based on Full-Time Equivalent Employees (FTEs) vs. annual revenue, and

The amount of any applicable business tax credits and penalties.
Also, CPAs and tax professionals will be required to help individual clients consider:
Whether it will be more valuable for them to go to a state exchange or a private insurer based on household size and income, and

The amount of any applicable individual tax credits and penalties.
"Must-Know" ACA Provisions for Tax Professionals
CPAs and tax professionals need to understand the following tax-related provisions of the ACA for 2013 and 2014 tax years:
1. Health Flexible Spending Account (FSA) Limitation
Effective January 1, 2013, a maximum election limit has been placed on the amount an employee can contribute to a health Flexible Spending Account (FSA).
The maximum election limit is $2,500 per participant. It is important to note that this limit only applies to pre-tax contribution by a single employee (i.e. a husband and wife may each elect $2,500 if they participate in separate FSA plans). Similarly, an employer may make contributions to an FSA above and beyond the $2,500 limit.
Beginning in 2014, the maximum election limit will be indexed to the CPI.
2. Medical Expense Deduction Threshold Increase
Effective January 1, 2013, unreimbursed medical expenses will be deductible by taxpayers under age 65 only to the extent they exceed 10% of adjusted gross income (AGI) for the tax year.
3. Employer W-2 Reporting Requirements
4. Employer Form 720 Reporting Requirements
Section 4376 of the Internal Revenue Code, as added by the ACA, imposes a temporary annual fee on a plan sponsor of an applicable self-insured health plan (including certain health reimbursement arrangement, or HRA plans) for each plan year ending on or after October 1, 2012, and before October 1, 2019. Employers must file Form 720 annually to report and pay the fees.
5. Individual Premium Tax Credits
The ACA includes provisions to lower individual health insurance premiums for Americans with household incomes below 400% of the federal poverty line, or FPL (that's the majority of Americans). Additionally, many states have expanded Medicaid to most people with incomes under 133% of FPL. For households with higher incomes (up to 400% of poverty), the ACA provides tax subsidies that reduce premium costs. The premium tax subsidies began in 2014 for plans purchased through the state health insurance exchanges.
6. Small Employer Health Care Tax Credits
The ACA created a new health care tax credit for eligible small companies who provide health care to their employees. This credit is broken into two phases:
Phase I -- tax years 2010 - 2013

Phase II -- tax years 2014 and later
During Phase I, the credit is worth up to 35% of a company's health insurance costs (25% for non-profits).
During Phase II, the credit is worth up to 50% of a company's health insurance costs (35% for non-profits).
7. Employer Tax Penalties For Not Offering Health Insurance
Starting in 2015, businesses with more than 100 full-time-equivalent (FTE) employees will be required to either offer health insurance coverage or else pay a tax penalty based on full-time employees. Starting in 2016, this "employer mandate" provision extends to businesses with more than 50 FTE employees.
The vast majority of U.S. businesses are not subject to this penalty. Here's an easy way to calculate the approximate penalty (if applicable) for any business not offering health insurance coverage.
You need the following variables to calculate the tax penalty:
# of Full-Time Employees. This is the number of employees working 30 or more hours per week.

Full-Time-Equivalent of Part-Time Employees. This is the total number of hours worked by part-time employees divided by 120.

Total Full-Time-Equivalent (FTE) Employees. This is #1 plus #2.
See this quick guide for details on calculating the employer shared responsibility fees.
8. Individual Tax Penalties For Not Purchasing Health Insurance
The ACA does not require individual to purchase health insurance, but most individuals face tax penalties starting in 2014 if they don't purchase qualified coverage for their household. See this simple flowchart for a review of the provision and penalties.
9. Changes to Stand-Alone Health Reimbursement Arrangements (HRAs)
In the past, many CPAs and tax professionals helped small businesses set up stand-alone Health Reimbursement Arrangements (HRAs) for tax-free reimbursement of medical expenses and individual health insurance.
On September 13, 2013, the Department of Labor issued Technical Release 2013-03 which modified previous annual limit regulations as they pertain to stand-alone HRAs for plan years starting on or after January 1st, 2014. In summary, stand-alone HRA plans (with two or more participants starting on or after 1/1/14) are generally not compliant in 2014. Read more here about HRAs in 2014.
But there's good news for CPAs and tax professionals who have recommended stand-alone HRAs to clients... employers can still reimburse employees for individual health insurance premiums. One solution to recommend is a limited Section 105 Healthcare Reimbursement Plan (HRP) which is structured to only reimburse health insurance premiums up to a specified monthly healthcare allowance, and preventative care at 100% without cost-sharing. This structure fully complies with the ACA and associated regulations, and allows CPAs and tax professionals to help their clients take full advantage of the new individual health insurance market.

If you're a CPA or tax professional, what other ACA tax-related questions are you receiving? What's stumped you? Leave a comment below.