u're one of the small businesses who offers health benefits to your employees, and it's important to your company. However, one of the major challenges is the unpredictable annual premium costs. Here's something to consider - you can break the cycle of escalating premium costs and still offer employees quality health benefits, but it may require a new health benefits approach.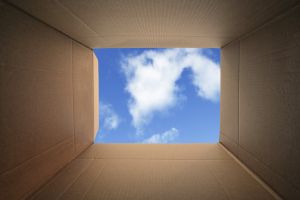 The Reality - Unpredictable Premium Costs for Small Businesses Nationwide
If you've experienced the sting of unpredictable premium cost increases year after year, you're not alone.
According to the Kaiser Family Foundation, the nationwide average group health insurance premium cost for small businesses in 2014 was $6,025/year, with the business paying $4,944 per employee. This is not a new trend. Over the last 15 years, the cost to cover employees with traditional health insurance has increased 174% (for single coverage).
Related: What to Do if Medical Claims are Driving Up the Cost of Health Benefits
To combat premium cost increases, employers of all sizes have shifted more costs to employees, decreased coverage or networks, and/or implemented consumer-driven health plans to control costs. Others have dropped group health insurance altogether because they cannot absorb the premium increases or do not meet the minimum participation requirements.
Adopt a New Health Benefits Approach for Predictable Premium Costs
Which brings us to today. Only 54% of small and medium sized businesses (with fewer than 200 employees) even offer traditional health insurance. But these statistics don't mean small businesses are abandoning health benefits altogether. Instead, they are looking to new approaches to offering health benefits that allows for predictable health benefit costs.
Hint - Group Health Insurance is Not the Only Way
Whether you offer health insurance now, or have recently cancelled due to the cost, you may feel like traditional group health insurance is the only way to offer quality health benefits.
It's a relief to know it is not the only way. New, affordable alternatives are rapidly being adopted by small businesses such as:
What's the most budget friendly option? An individual health insurance with a premium reimbursement contribution is one option. Why? Because, on average, individual health insurance cost 20 to 60 percent less and businesses can control the cost completely.
Related: Take Control of Small Business Health Insurance by Knowing Your Options
Conclusion - Take Control of Escalating Premium Costs
The number one challenge small businesses face in offering health benefits is cost. However, escalating premium costs do not have to be the death of your operating budget. By adopting individual health insurance reimbursement you can control the costs of health benefits and break the cycle of unpredictable annual premium cost increases.
Do you have questions about how to get premium costs under control or about small business health benefits? Leave a comment and join the discussion.