Account-based health plans are gaining momentum, especially in light of health reform. What are account-based health plans (ABHPs) and how are employers using them to control health care costs?
This article provides an overview of ABHPs, why employers are adopting ABHPs, and the different types of ABHPs.
What is an Account-Based Health Plan (ABHP)?
An account-based health plan (ABHP) is a consumer-directed strategy that pairs a group health insurance plan with a tax-advantaged medical spending account. With a total-replacement ABHP, the ABHP is offered as the main health benefit plan - instead of a group health insurance plan.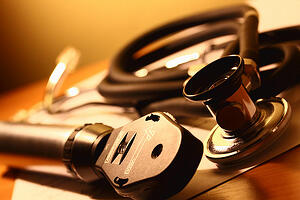 Why are Account-Based Health Plans (ABHPs) on the Rise?
Due to rising health insurance costs, the majority of U.S. businesses are increasing the employees' share of health care. This "cost-shifting" from employers to employees comes in many different forms, including increased employee share of premiums (especially for dependent coverage), increased deductibles, increased coinsurance, and increased co-pays.
Employers are adopting ABHPs as a strategy to lower the expense of health care without reducing coverage for employees. ABHPs can help businesses and employees save money by paying for health care expenses with pre-tax dollars. And, they help reduce the overall cost of health benefits for the employer and employees by encouraging consumer-driven healthcare.
A recent employer survey found that 66% of companies surveyed had an ABHP in place in 2013, with another 13% expecting to add one in 2014. Total-replacement ABHPs are also on the rise. Nearly 15% of respondents with an ABHP use a total-replacement ABHP, up from 7.6% in 2010.
Different Types of Account-Based Health Plans (ABHPs)
There are various types of accounts an employer can use, including:

Health Savings Account (HSA) - HSAs are individual bank accounts owned by employees that allow tax-free medical expense reimbursement. While HSAs are often offered as "employer benefits", they are really more like IRAs in that individuals can set them up and contribute to them on their own. Because it's employee-owned, the account stays with the employee even if they change jobs, retire, or leave employment. An employer usually offers an HSA-qualified high-deductible health plan and an HSA.

Health Reimbursement Arrangement (HRA) – An HRA is an employer-funded, tax advantaged employer health benefit plan that reimburses employees for out of pocket medical expenses. An HRA allows the employer to make contributions to an employee's account and provide reimbursement for eligible expenses. HRAs are used in one of two ways. Either the employer offers an Integrated HRA, paired with a high-deductible health insurance plan. Or, the employer offers a stand-alone HRA as a total-replacement ABHP. However, health reform has placed limitations on the use of stand-alone HRAs for many employers.

Healthcare Reimbursement Plan (HRP) - An HRP is a type of medical reimbursement plan designed for premium reimbursement. An HRP is funded by the employer. Employees may use their allowance to reimburse themselves for qualified individual and family health insurance premiums. HRPs are a type of total-replacement ABHPs. This type of approach is also referred to as a "pure" defined contribution health plan.

Health Flexible Spending Account (FSA) – Health FSAs offer a tax-free way for employees to save for qualified medical expenses during a single year. FSAs can be paired with any health plan or used alone. Funds expire if not used by the plan year-end.

Health Incentive Account (HIA) – HIAs are designed for the employee to solely earn funding for out-of-pocket health care expenses by participating in and completing a health rewards program.
What questions do you have about Account-Based Health Plans (ABHPs)? Leave a question in the comments below.