The following is an excerpt from our free resource, The 20 Greatest Recruiting and Retention Tips. If you'd like to download the full resource, click here.
In a small business, each employee counts. While we don't always have the time or resources for fancy recruiting and retention strategies, we also can't afford to hire the wrong people for our team. Likewise, we can't afford to lose key employees to competitors.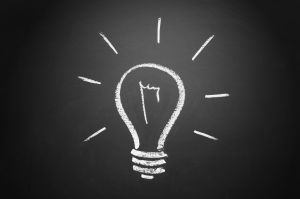 As such, a new employee's first few weeks are critical to retention. Why? A quarter (22%) of employee turnover occurs in the first 45 days of employment.
One way to engage new employees and reduce turnover is with an employee onboarding program. In fact, new employees who go through a structured onboarding program are 58% more likely to be with the organization after three years.
But don't worry - a thoughtful employee onboarding program does not have to be expensive. Sometimes, it's being intentional about the little things, like being prepared for a new employee's' first day, that creates long term employee productivity and engagement.
A Simple Act - Set Up the Employee's Workstation
To set a new employee up for success on their first day, have their workstation set up.
This employee onboarding tip may seem too simple, but many small businesses overlook this because they hire quickly or don't have the HR, administrative, or IT staff available to help.
However, it makes a big difference to new employees to have their workstation (ex: computer, phone, desk, and email) setup and working on day one. It immediately makes the new employee feel welcome and feel like they can jump right into work (i.e. productivity).
Related: Engage Employees Quickly for a Rockstar Onboarding Program
Additional Tips for An Employee's First Day, and First Week
In addition to having an employee's workstation set up, consider these simple employee onboarding tips to help make an employee's' first day, and first week, more successful.
Cover the essentials quicker, including completing the necessary paperwork, to get the new employee engaged quicker in a company project or training. For example, send the paperwork to the employee before their start date so they can review it ahead of time.

Break down potential discomforts or barriers by helping employees make personal connections. For example, send out a welcome email or bring the employee around the company for in-person introductions.

Schedule important stakeholder for your new employee during the first week. For example, arrange meetings with department managers the employee will interface with to build relationships and understand process.

Identify specific projects or deliverables for new hires to complete in their first day or week, and celebrate their successes. For example, task the employee with turning their notes into a procedural guide you've been meaning to put together. Employee receives training and contributes to productivity quickly.

Connect back to the company's mission, values, and culture - often. For example, weave in stories about where the company has been and where the company is going.
Related: Want Better Success for Your Small Business? Try Structured Employee Onboarding
Conclusion
Reducing turnover is critical. After all, employee turnover is expensive. A thoughtful employee onboarding program - even simple acts such as having the employee's workstation set up - can have a big impact on employee engagement and retention.
What questions or tips do you have about how to onboard employees? Join the discussion by leaving a comment below.