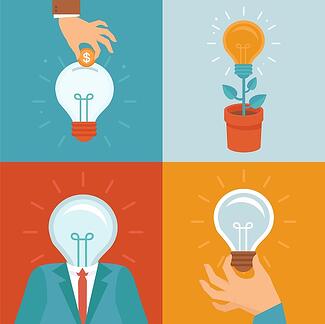 Homework. It's not something everyone likes to do, but when it comes to opening a small business, doing your homework is vital. Why?
According to the SBA, 50% of small businesses fail in the first five years. Knowing your market, doing your research, and having a solid business plan sets the foundation for success in the long term.

So, whether you're still dreaming of starting your business, or you already have a business plan and funding lined up, here are seven questions you need to answer before starting your small business.
1. Why Am I Starting a Business?
We all have our own reasons for wanting to start a small business - to be our own boss, to offer a unique product, to build a business from the ground up, to be an entrepreneur - the list goes on and on.
Whatever your reasons may be, know that it takes a lot of work, sacrifice, and capital. Especially up front.
If your reasons for opening a small business don't line up with this reality, you may want to reassess. Or, take it as a sign that you need to do more homework to truly understand what it will take to build a successful business.
2. Do I Understand the Ins and Outs of the Industry?
You're passionate about your business idea. As such, you probably have a good grasp of the industry you're entering.
But don't assume you know. Do your homework.
Read everything you can about current industry trends. Learn from others who have started businesses in the industry. Join associations. Understand both the opportunities and challenges you may face, and make a plan to tackle them.
3. Is My Business Plan Flushed Out?
You can't talk about starting a small business without talking about a business plan. Sound daunting? It doesn't have to be complicated, but you do need to have one. And, you do need to spend time flushing it out. In your plan, include:
Company and product/service description

Market analysis

Customer analysis

Competitive analysis

Marketing plan

Operations plan

Financial plan

Timeline

Short term and long term goals (1, 3, 5 year plan)
Remember, your business plan can and will change over time, but having an initial business plan is extremely important as you get the business up and running.
4. Am I Confident in the Financial Plan?
Starting a business costs money, and even the most successful businesses take a period before turning a profit. How much do you need to get the business up and running, and how will you pay for it?
Whether you are using savings, investors, or loans to finance your business (or a combination of the three), do you homework to understand if you have enough for start-up costs and operations.
5. Do I Have a Marketing Strategy?
You can have the best business idea in the world, but if you don't have a plan to market it, your business will fail. While it can be hard to earmark limited funds toward marketing, it is a smart investment. Marketing generates interest and traffic - both vital for sales.
As you do your homework, research marketing strategies that would work for your unique business such as: social media, online, print/advertising, events, promotions, email campaigns, or partnerships with compatible businesses.
6. What Staffing Do I Need?
If you're like a lot of small businesses, you may be the sole employee for a while. Other small businesses, however, need staff from day one. Do your homework to know if you need staff right away, and how many. Also estimate how many staff you'll need as your business grows and evolves. These are important inputs into your business plan.
See also: 5 Easy Tips for Hiring the Best Employees
7. What Loops Do I Need to Jump Through?
The last thing you want to do is get ready to open your business, only to find out you need additional licenses or permits. It costs you time and money. As you do your homework, research any legal or permitting requirements for your line of work.
Conclusion
Starting a small business is exciting, but don't be tempted to take the plunge before you do your homework. Getting organized and doing the work before you open for business will help you be prepared for the hard and rewarding work ahead.
What are your tips or questions about starting a small business? What would you add to the list? Leave a comment below.
See related resources: