When it's time to hire for your small business, you go through the motions. You post the position, start talking to everyone to find qualified candidates, and then interview a handful of people you can only hope will become your next outstanding employee. But did you ever stop for a moment and think to yourself, "What do candidates want from me?" rather than, "What do I want from candidates?" It's a question that takes a lot of effort to understand, yet produces amazing results. So, let's talk about your HR tip for the day and go through five things job candidates only wish you would understand.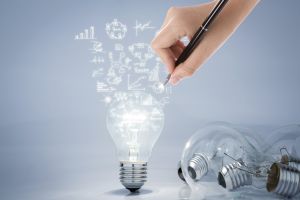 Grab a pen and paper, and start taking notes.
HR Tip 1 - Salary Matters
When it comes down to it, and no matter how amazing your company is, people come to work in order to get paid. Without money, it's difficult to survive. Which brings us to the first thing job candidates want you to know -- Don't wait until the last second to talk about salary. Why? It's hard for a candidate to feel like they had a fair chance to negotiate if you don't talk about expectations first.
Additionally, you don't want to waste each other's time. If what your budget allows you to pay a person isn't high enough, you want to know pretty quickly. So, rather than treat salary like a taboo subject, talk to your candidates about it sooner rather than later.
HR Tip 2 - Training Defines Success
How many times have you had a job where you weren't fully trained? It was difficult to do your job, wasn't it? Knowing this, remember, employees need to have adequate training if you want them to be successful. Don't wait until you've hired a candidate to tell them about your training program. Let them know in the first interview how you train and develop employees.
HR Tip 3 - Environment and Culture Matter
Like it or not, your company will have employees who make other employees' uncomfortable. So, it's important to make sure you have a great company culture and an environment that is conducive to entrepreneurship and learning.
Tell candidates about your culture and be up-front about it. If you have a company that is high-energy and works well together, make it a point to tell your candidate. It's a perfect way to give them a heads up if the company they are interviewing for is awesome or not.
Related: Why Employee Development is Important to the Culture of a Company
HR Tip 4 - Everyone Makes Mistakes
Every position has a learning curve, right? But what makes a good company amazing is their ability to understand and help new employees. So, when you're interviewing an employee, don't be afraid to tell them about your learning curve -- if it's high or low. Let your candidates know that you're a company who understands mistakes and will help them become the best they can be.
HR Tip 5 - Being Truthful is Better than Sugar Coating
Lastly, and most importantly, is the ability to tell the truth. Job candidates want to know what they're getting into just as much as you do. If both parties are truthful, there are no surprises later on. Sure, one could argue that being too truthful may hurt the image of your company, but then again, if your company has significant flaws, you may want to fix them before you consider hiring.
The point is, candidates want the truth. They want to know if your company will respect them, treat them well, and provide opportunities for them to succeed. And if they find out that your company practices none of these, they're likely to feel deceived.
Related: A Day in the Life of a Small Business Owner: The Secret to Success
Conclusion
Most small business owners do not enjoy interviewing -- mainly because it takes time and a lot of effort. But, what if your interviews could go quickly? What if you could answer your candidates' questions and know who actually wants to work for you in the first ten minutes of an interview? The truth is, you can. How? By asking yourself what a candidate wants from you. Put yourself in their shoes -- it'll help you more quickly get to the exact reasons they want to work for you. Plus, it's a great way to qualify and disqualify candidates, too. Hopefully our HR tip for the day will serve you and your small business in a way that'll have you wondering why you never thought to try this before.
What other things do you think candidates wish you understood? We'd love to hear your HR tips! Comment below.