We write a lot about how group health insurance isn't working for small businesses and how, as such, small businesses are transitioning employees to individual health insurance and premium reimbursement.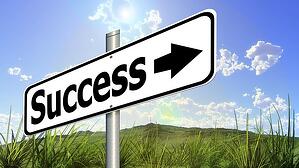 How do you know if you're ready to make the switch? Here are five signs your small business needs better health benefits.
5 Signs
Sign #1
It's renewal time and you're already stressed about whether you'll have to select a new plan, and at what price tag.
Sign #2
Your health care costs have become uncontrollable and unpredictable.
Sign #3
Employees can get similar or better coverage on your state's Marketplace, at a much lower cost. And, employees may have already asked if they could purchase health insurance on the Marketplace, rather than participate in your company's health insurance plan.
Sign #4
You are spending too much time each month administering the health insurance plan, and have less and less time each month to devote to hiring, operations, or running your business.
Sign #5
Employees have expressed concern about higher deductibles, increased costs, and narrower networks.
Conclusion
If your small business is starting to see signs that your company's health insurance plan is no longer working for employees or the business, it may be time to switch employees to individual health insurance. But don't worry - you don't have to abandon health benefits altogether. Instead, simply switch your business's contribution to a premium reimbursement plan and reimburse employees for health insurance they purchase on their own.
This solution saves your business (and employees) time and money, and creates what we all need to recruit and retain the best employees -- better health benefits.
What do you think? What "signs" would you add to the list? Leave a comment below.
See related:
Photo credit: Pixabay