As a small business, you could probably use a few extra hands. But, in many cases, hiring more employees just simply isn't an option. That leaves you with two options: let a few things slip through the cracks and hope they aren't detrimental to your operations or find efficiencies in your day-to-day activities to make sure you're able to accomplish everything that comes your way.
My guess is most small business owners would choose the second option. Lucky for you, we have compiled 5 productivity hacks for you and how to deploy them in your small business.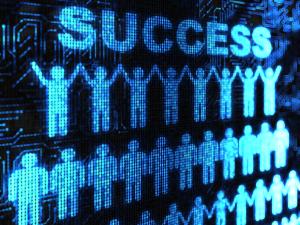 1. Form a Morning Routine
If you're like most other professionals, the mornings are your most coveted hours in the day. So, to make use of those coveted hours, you must make sure you're using them efficiently.
A morning routine can help ensure that this is happening.
Take a second and think about what you have done this morning. Did you have a similar process the day before? Chances are you did. If so, that is the foundation of your morning routine. Build this out, test it, move activities that aren't result-yielding to the afternoon, and be sure to prioritize activities that are for your morning schedule. Eventually you will establish a morning routine that works for you.
2. Create a "To-Do List" in Order of Importance
To-Do lists are a very, very useful tool (if used correctly). By correctly, I mean accomplishable. These lists should include tasks that can be checked off during that day or, at the very most, that week.
The best way to employ this tactic is to build a master list of tasks for the week. Then, break down those weekly tasks, into daily tasks in order of importance. This will allow you to create daily to-do lists that are accomplishable and set you up to do the same thing the next day, and the day after.
If you are technologically savvy, Evernote is a great way to manage these lists. If you're not, sticky notes or any old notebook will do the trick.
Warning: Be careful not to load too many time-intensive tasks in one day. This can easily crumble the entire purpose of the to-do list. Remember, they are for chipping away, day by day, at your weekly tasks not accomplishing them all at once.
3. Set Aside Some "Me Time"
One of the most productive hacks on this list is to be selfish. That's right, selfish. Regardless of what department, industry, or company you're in - you get requests that can easily derail your daily and/or weekly progress.
That's why it's important to set aside some time for yourself to do those small things that make a difference. Blocking off an hour or two, once a week, to catch up on email or address a few mindless tasks can be just what you need to make sure you're getting to all of your requests, tasks, and administrative work.
4. Complete Simple Tasks as They Come
Remember those requests that I mentioned in the last hack? You know as well as anyone that they can be destructive to your time.
To combat the requests, simply complete the ones that are easy enough to quickly accomplish. The rule of thumb should be that if it requires less than 15 minutes, it can be prioritized to be accomplished within the next 15 minutes. This will help you avoid adding more tasks than you already have to your to-do lists.
5. Use Technology to Find Efficiencies
Believe it or not, in today's day and age there are hundreds of apps focused on making you more productive. Apps like Pocket can be great for saving articles that you don't have time to read at that moment, but want to read at a later time. Do you have quite a few "ah-ha" moments during the workday? If so, Vesper can help you vocally record those thoughts to revisit at a later time.
Technology is tracking at paces never before seen. If you can, utilize these new technologies. You just might find some use in using them over trying to write everything down or trying to read and retain everything in one sitting.
Conclusion
Things don't have to slip through the cracks with the limited amount of time in your day. With the right tactics and technology you can accomplish what you have tasked. If you can begin using these tactics in your day-to-day life, there is no reason why you can't pass them down to the individuals your small business.
See these related articles to help your small business become more productive:
What other productivity hacks do you have?