Traditionally, U.S. businesses have paid premiums to insurance companies to cover workers with a single "defined benefit" group health insurance plan. However, due to changes in the individual market, most businesses are considering a switching to "defined contribution" health benefits, where employers give workers a monthly allowance to purchase their own "individualized" coverage through a private or public health insurance exchange.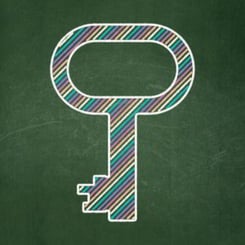 Health Reform Provides Massive Federal Tax Credits for Individual Policies
This shift is being fueled by 1) the unsustainable cost of group health insurance (especially for smaller employers), and 2) the new advantages to the individual health insurance market.
On average, individual health insurance coverage costs less than group health insurance coverage. On top of this, individuals or families making as much as four times the U.S. poverty level -- that's approximately $95,400 for a family of four in 2014 -- are eligible for health insurance tax credits. And, individual health insurance is now guaranteed-issue.
5 Key Reform Questions Brokers, Health Plans and Businesses Should be Prepared to Discuss in 2014
As more and more businesses cancel traditional group health insurance and transition to defined contribution health benefits, here are five key questions you should be prepared to discuss.
1. Broker Role: How can brokers and insurers integrate with new health benefits models such as private exchanges, public exchanges, and defined contribution?
2. Public Exchanges ("Marketplaces"): What insurance options are available in public Health Insurance Marketplaces? How does the cost and plan choice compare to the private market?
3. Defined Contribution: How can employers, insurers and brokers adopt defined contribution platforms?
4. Employer Shared Responsibility Fee: First, does it apply, and when? Then, based on the comparative costs of "paying or playing", should the employer provide qualified, affordable coverage or provide a defined contribution plan and pay the penalty?
5. Private Exchanges: What role will private health exchanges play in 2014, 2015 and beyond?
What key reform questions are you getting from clients? What should we add to this list? Leave a comment below.