2014 is shaping up to be an exciting and pivotal year for small business owners. What HR and hiring trends are on the horizon? Here's a look at four small business HR and hiring trends owners need to know for 2014.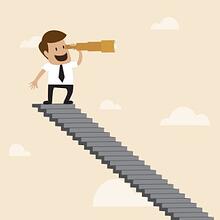 (1) A Close Eye on Compensation and Benefits
In 2014, small business recruitment efforts may be more focused on compensation and benefits to attract high-performing candidates. This is especially true in competitive labor markets.
Alongside the need to offer competitive benefits packages is the fact that small business health insurance costs are on the rise. One recent survey found that what small businesses pay for health insurance has doubled since 2009.
But there's a silver lining. As of 2014 there are new changes with health reform that small businesses can take advantage of to offer affordable health benefits. These four changes are:
Guaranteed-Issue Individual Health Plans: As of 2014, insurance carriers are accepting all applicants for individual health plans regardless of health status. That means that if small businesses use individual health insurance as the basis of health benefits, all employees will be covered. This change evens the playing field between group health plans and individual health plans. Now, the decision on what type of health benefits to offer is purely an economic business decision, rather than a need to take into consideration the health of employees.

Employer Mandate Does Not Apply to Small Businesses (< 50 FTEs): Beginning in 2015, employers with more than 100 full-time-equivalent (FTE) employees must sponsor an "affordable" and "qualified" group health plan, or else the employer may have to pay a tax penalty capped at $2,000 per full time employee. In 2016, the employer mandate applies to employers with 50-99 FTE employees. The mandate and penalty does not apply to small businesses with less than 50 FTEs. This means there are more options for small businesses who want to offer health benefits.

Individual Premium Tax Credits: As of 2014, if the small business does not offer an "affordable," "qualified" group health plan, employees may qualify for federal insurance tax credits (based on income) through their state's Health Insurance Marketplace. Employees with household incomes below 400% of the federal poverty line (approximately 68% of the U.S. population) will receive discounts that cap their out-of-pocket health insurance expenses as a percentage of income, on a sliding scale (between 2-9.5%). As a result, most employees will be able to obtain identical or better health coverage on the individual market through their state marketplace, at a substantially lower cost than group health insurance.

Individual Mandate: As of 2014, most Americans must purchase health insurance, or else pay a tax penalty. The annual fee phases in over the first three years, from the greater of $95 or 1% of household income in 2014 (for a single), to the greater of $695 or 2.5% of household income in 2016 (for a single).
Why is this such a major trend? These four health care reform changes shift the small business health insurance industry away from group health insurance toward "pure" defined contribution health benefits. With "pure" defined contribution, small businesses provide employees allowances for individual health insurance, instead of sponsoring a traditional group health plan.
This trend is gaining momentum in 2014 because it allows the small business to name it's price for health benefits and provide employees access to great coverage. Individual health insurance on average costs less than group health insurance so small businesses see more ROI on health benefit dollars.
There is no longer a good reason for small businesses to pay more for group health insurance.
(2) Small Business Employee Performance Management
Another big trend in small business HR and hiring is the increased use of online performance management tools. In the past it has been difficult to measure and manage performance in smaller businesses. However entities ranging from new technology startups (such as BambooHR) to leading payroll companies (such as Paychex) are developing new cloud-based HR and performance management tools specifically for small businesses.
These new systems could become commonplace in the small businesses sector to attract, train, evaluate, and retain high-performance employees.
(3) Small Businesses Adopting Social Media for Brand and HR
The use of social media in the small business sector has become a critical aspect of corporate communications and brand management. It's relatively inexpensive, it's powerful, and it's become a necessary communications tool. And the use of social media is being expanded into hiring and HR.
Forbes magazine called 2013 "The Year of Social HR," citing a Silkroad survey that indicated nearly 75 percent of HR professionals now use social media for a variety of activities including recruitment, employee development, and corporate communications.
(4) Recruiting In a More Competitive Economy
A recent Wells Fargo/Gallup Small Business Index survey found small business owners optimism is at a five year high. Economic growth is great for business, but it also means it may be harder to recruit (and keep) important employees.
One way small business owners are addressing this is by becoming a coveted Employer of Choice. Being an Employer of Choice (EOC) means that candidates are eager to work for you, that people look up to your employees, that you receive unsolicited resumes, and that your most talented employees stay with your business throughout their careers.
Some of the ways small businesses do this is by allowing flexible work schedules, offering innovative or customized health benefits, building a killer company brand, and by fully engaging and challenging employees.
What small business HR and hiring trends do you see in 2014? Leave a comment below.