Changes to the U.S. health insurance market are turning your small and medium sized client's attention to the amount they spend on healthcare, and introducing them to new affordable options for health insurance.
As part of this, small and medium groups are dropping group health insurance at an alarming rate. Yet it doesn't mean you have to lose their business.
Here are four practical ways offering a defined contribution solution will help you grow your small and medium group business amidst the changing health insurance landscape.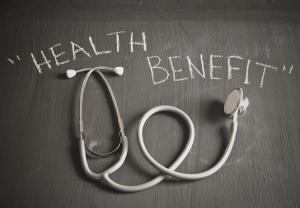 #1) Small and Medium Groups Are Dropping Group Insurance... Defined Contribution is a Client Retention Tool
After payroll, group health insurance premiums are the most significant cost to an employer. From 1999 to 2013 the cost of single group coverage increased 168%, and family coverage increased 182% (source).
The cost of group health insurance is becoming unsustainable for businesses and their employees. Because of this, small and medium groups are canceling group plans at an alarming rate.
But it's not all bad news. Research is showing that while businesses are dropping (or making significant changes) to their group plans, the majority do not plan on dropping employee health benefits entirely (source). They just need more affordable ways to offer employer-sponsored health insurance.
Small and medium groups are especially impacted by the increasing cost of healthcare. Small and medium groups are looking for more affordable ways to offer health benefits, and employers with fewer than 50 employees are not penalized under health care reform for not offering traditional health insurance coverage.
Defined contribution is a practical client retention tool. The approach is more affordable than group health insurance because the employer sets healthcare allowances that employees can spend on individual health insurance.
For small and medium groups facing cost challenges, defined contribution is a solution to retain their business.
#2) If You Don't Offer a Defined Contribution Solution, Another Broker Will
Because of the challenges small and medium groups are facing (cost being #1), they are looking for health insurance solutions that:
Are affordable, with predictable costs in the short term, and long term

Helps them recruit and retain key employees

Offers employees access to quality health insurance coverage, including access to their preferred doctor networks

Are easy to administer and manage

Have similar tax advantages to group health insurance
Increasingly so, group health insurance plans do not meet this wish list, with number one (cost) being the most prohibitive. The natural decision for the group, then, is to either offer nothing, or offer a defined contribution solution which meets all of the requirements above.
Small and medium business are savvy. If you don't offer a defined contribution solution, they will shop around for another broker who does.
#3) Defined Contribution Solutions Increase Individual and Voluntary Policy Sales
With defined contribution solutions you essentially sell two products: the defined contribution administration software, and the individual and voluntary policy sales. The defined contribution solution becomes a lead generation tool for policy sales. Here are two tips to maximize defined contribution as a lead generation tool:
Partner with a defined contribution software provider that automatically integrates your private health exchange and quoting tools. Also, through the defined contribution software you should have access to an employee CRM which notifies you when new employees are hired so you can reach out and assist them with policy selection.

Become an in-person consultant to the group. Schedule regular times to meet with employees face to face to help them spend their defined contribution allowance, and select a plan that meets their unique health and financial situation.
These tips will help you maximize policy sales, but it also achieves another important result: a happy client. By providing resources to help employees select a health plan, employees feel more supported. You will help make the defined contribution program a success in the long-term.
#4) Defined Contribution Solutions Offers a Solution For Groups Not Offering Health Insurance
The ideal group for defined contribution is a small business that does not currently offer health benefits.
In 2012 there were 2.3 million small and medium groups in the U.S. who did not offer health insurance, with 61% saying cost was the number one reason for not offering health benefits.
The potential market for defined contribution is huge.
In the past, there was little a broker could do to gain the business of these small and medium groups if a group plan was cost prohibitive.
However, because a group can name their cost with a defined contribution solution, it is a much more affordable solution for small and medium groups. Defined contribution is a solution for brokers to gain the business of this un-tapped market.
See related articles for health insurance brokers:
Have you jumped on the defined contribution healthcare bandwagon? Leave a comment or question below.