Major provisions of health reform are in full effect and experts agree the landscape of employer health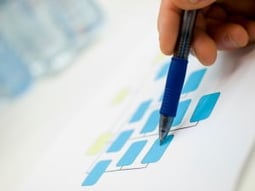 insurance is rapidly changing. This article outlines three individual health insurance trends to watch for in 2015, and why they matter to you and your small business.
Trend #1: Over Half of Americans are Covered by Employer-Sponsored Health Insurance
Of the nearly 267 million non-elderly residents in the U.S., 56% are covered through their employer, 18% are uninsured, 21% are covered through Medicaid or other public programs, and 6% are covered through an individual or family plan.
Why this matters: Though employer-sponsored insurance is covering over half of Americans right now, from 2010 to 2014 this number decreased from 69% of all employers to just 54%. Similarly, the number of micro employers (3-9 employees) offering employer-sponsored health insurance dropped from 59% to 44%. This trend would suggest that employer-sponsored insurance will continue to fade as time goes on.
Trend #2: Individual Health Insurance Costs 84% Less than Group Health Insurance
So, what trends are apparent for individual health insurance prices for 2014? The average cost to cover an individual with a non-subsidized health plan was $4,152/year ($346/month) compared to $6,025/year ($502/month) for an individual through an employer-sponsored group health plan. When the premium tax credits are applied to the non-subsidized health plan, insurance averaged an even lower $984/year ($82/month) – 84% less than group health insurance.
Why this matters: Group health insurance is not affordable. Individual health insurance, coupled with premium tax credits, creates affordability for individuals who may not have been able to afford sufficient healthcare coverage.
Trend #3: Employer-sponsored Group Health Insurance Costs are Unsustainable
Because of the unsustainable cost of employer-sponsored group health insurance, combined with new advantages of individual health insurance, it's estimated that 60% of small businesses will eliminate employer-sponsored health insurance by 2017 in favor of employer-funded individual health insurance.
Why this matters: If you're a small business owner, individual health insurance is now the more affordable, and better way to offer health insurance. Additionally, small businesses can offer a premium reimbursement plan to contribute to employees' individual health insurance premiums. Click here for more on alternative approaches to health insurance.
For an individual health insurance facts and figures guide, download this free guide.