Where do you get your information about health reform? Here at Zane Benefits, there are several health reform blogs we read on a regular basis to get updates and perspective on the Affordable Care Act ("health reform").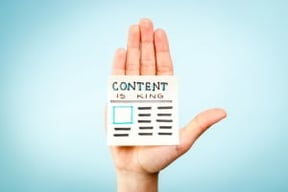 It was hard to whittle it down, but here's our list of the top 15 health reform blogs to follow.
1-5. Official Government Blogs
The first five on our list are official government blogs covering health reform law and implementation. They range from regulatory to promotional in nature, but provide health reform information straight from the source.
The Kaiser Family Foundation (KFF) is a non-profit, private operating foundation focusing on the major health care issues facing the U.S., as well as the U.S. role in global health policy. KFF's website focuses on policy research, basic health care facts and numbers, and health reform implementation information. The Kaiser Family Foundation is not associated with Kaiser Permanente or Kaiser Industries.
The Washington Post's Wonkblog provides more left-leaning commentary, analysis, updates, and editorials on health reform and healthcare in America. Originally run by Ezra Klein, Sarah Kliff now takes the reins on the health care reporting.
For more right-leaning commentary and analysis, check out John Goodman's NCPA Health Policy Blog. Goodman is the president and CEO of the National Center for Policy Analysis (NCPA) and is widely known as the "Father of Health Savings Accounts." Goodman and his team at NCPA publish analysis and editorial on their positions on health care. NCPA is a nonprofit, nonpartisan public policy research organization.
Health Affiars Blog is focused on financing and operations of health care and reform and provides a more technical look at reform.
The Health Care Blog publishes original posts and reprints on the business of health care, economics, health tech, and national health care policy. The blog provides both news updates and opinion on health reform.
Kaiser Health News (KHN) is a nonprofit news organization committed to in-depth coverage of health care policy and politics. KHN is an editorially-independent program of the Kaiser Family Foundation (KFF). The KHN Blog, Capsules, provides roundups of health reform news, editorial, and updates on implementation and deadlines.
The Hill is a publication "for and about Congress, breaking stories from Capitol Hill, K Street and the White House." According to their website, The Hill aims to provide nonpartisan reporting on the inner workings of Congress and the nexus of politics and business. Their Healthwatch blog provides updates on health reform law and implementation.
The Morning Consult covers the intersection of Washington and the private industry. The Morning Consult was started in 2009 by Michael Ramlet and serves industry executives, government officials, and policy advisers through a morning email briefing, polling products, and national events. The morning email is a helpful glance at health reform updates, analysis, and news.
Clarifying Health is Zane Benefits' employee health benefits and insurance blog. Yes, it's self-promotion. But, we take pride in offering relevant health reform information, with a focus on health insurance professionals, small and mid-size employers, and health insurance alternatives such as defined contribution.
Employee Benefit Adviser (EBA) provides reporting and editorial articles on health reform, as well as broader employee benefit topics relevant to health insurance professionals and employers.
What are you reading?
There are numerous other health reform blogs out there. What are you reading? What should we be reading?
Leave your suggestion for the best health reform blog in the comments section below. If we get enough responses, we'll do a follow up post!