A new report from The Centers for Medicare & Medicaid Services (CMS) finds that approximately 11 million small business employees (65%) will see health insurance premiums rate increases as a result of the Affordable Care Act (ACA).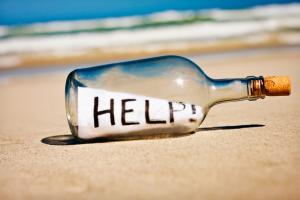 The new report by CMS's Office of the Actuary, at the request of Congress, predicts that the ACA will severely impact group health insurance premiums for small businesses and their employees. The small business market is defined as employers with fewer than 50 employees.
In 2012, the small fully-insured group health market covered 17 million people. This means 65% of employees covered by a fully-insured small group health plan will see ACA-related premium increases in the coming years.
Adjusted Community Rating Impacting Cost for Small Businesses
According to CMS's report, one of the biggest changes to the current small group market is the ACA's adjusted community rating criteria. Previously, issuers in most states could vary premiums by factors such as health status of the group, group size, and industry classification. Smaller firms, and those performing high-risk work, or firms with sick employees, received significantly higher premiums than those with a lower risk group. In addition, they could be subject to large premium increases based on a new diagnosis for a single employee.
While some employers will see lower premiums (those in the high-risk groups), a significant number of employers will see substantial premium increases because of the adjusted community rating practices.
While the report highlights this specific ACA provision, this is just one of many new ACA requirements and fees impacting the cost of small group health insurance. See this article for more regulations and fees impacting small group premiums and plan benefits.
65% of Small Businesses to See ACA-Related Premium Increases
CMS estimates that 11 million employees of small businesses will see ACA-related premium increases - 65% of the estimated 17 million employees covered under a fully-insured small group health plan.
According to the report, the analysis focused on the number of people with health insurance coverage through their employer whose premium rates are expected to increase or decrease as a result only of the guaranteed issue, guaranteed renewability, and premium rating provisions of the ACA. Other factors affecting rates such as changes in product design, provider networks, or competition were not considered.
Alternatives to Paying the Increasing Premiums
In light of these projected premium rate increases, CMS speculates about how many small businesses will drop a fully-insured small group health plan and look to alternative ways to offer more affordable health insurance coverage.
It's important to note that small businesses with fewer than 50 FTE employees are not subject to penalties for not offering traditional group health insurance (aka the "employer mandate"). And, mid-sized businesses with fewer than 100 FTE employees do not need to comply until 2016.
CMS assesses that the decision to send employees to the individual health insurance exchanges, instead of offering a group health insurance plan, may largely depend on the income levels of employees (are employees eligible for the individual health insurance tax credits?) and local market rates (ex: individual premiums vs. small group premiums).
According to the report, another alternative small businesses are considering is the option to cover employees with a self-insured arrangement with stop-loss coverage. However, the report highlights that employers will also have to consider "employee resistance and administrative complexity to substitute alternative types of compensation for employer's health benefits contributions."
One alternative (not specifically discussed in the CMS report) is to offer a defined contribution health plan instead of a small group health plan. With this type of arrangement, employers contribute a fixed monthly amount toward a defined contribution health plan. Employees can use their defined contribution allowance to reimburse themselves for individual health insurance premiums. This type of arrangement puts an end to the continual contribution increases for small businesses, and both the small business and employees save money. Read more on defined contribution and the ACA.
Source: CMS Report to Congress (click for the full report, PDF).
Are you seeing premium increases in the small business market because of the ACA? Leave a comment or question below.