Surveys show that many Americans are still confused about the inner workings of the Affordable Care Act (ACA), and how it impacts them. What is the ACA (aka health reform or ObamaCare), and what do employees need to know?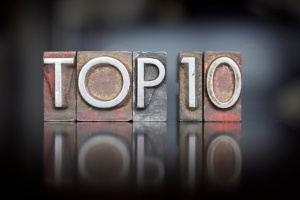 Here are the basic health care reform concepts that all individuals and employees need to know, boiled down to ten simplified key points.
10 Quick ACA Facts All Employees Need to Know
If you have health coverage you like, you can keep it. If you're under age 26 you can stay on a parent's health insurance plan.

If you don't have coverage, you can use the new Health Insurance Marketplace to buy a private insurance plan, or purchase a plan through a health insurance broker or online website.

If you have coverage and want to explore a new plan, you can. But if you have an offer of insurance from an employer (or a spouse's employer), you may not be able to get discounts on Marketplace insurance based on your income. It depends on whether the insurance you're offered from an employer is considered affordable and meets minimum standards.

Pre-existing conditions are covered. So are many preventive services and 10 essential health benefits.

Depending on your family size and income, you may get discounts on monthly premiums and out-of-pocket costs. These are called the premium tax credits and cost-sharing subsidies.

Depending on your income, you may also qualify for free or low-cost coverage from Medicaid or the Children's Health Insurance Program (CHIP). Many states have expanded Medicaid to cover more people as of 2014.

Starting in 2014, if you don't have coverage you'll have to pay a fee. In 2014, the fee is $95 per adult ($47.50 per child) or 1% of income, whichever is higher. The family max is $285. In the 2015, the fee increases.

Medicare isn't part of the Marketplace.

There are certain times during the year when you can purchase your own health insurance, called annual open enrollment. Marketplace open enrollment for 2015 starts November 15, 2014. It closes February 15, 2015.

If you miss the open enrollment time, you may still be able to get coverage if you have a life-event such as marriage, birth of a child, permanent move, or significant change in income.
What else do all employees need to know about the Affordable Care Act? What questions do you have?