Guide to Ohio employee benefits and HR rules
As a human resources professional or private employer with employees in Ohio, you need to know which employee benefits and policies the Buckeye State requires.
Want to offer personalized benefits that work for your employees no matter where they live? Schedule a free consultation with a personalized benefits advisor.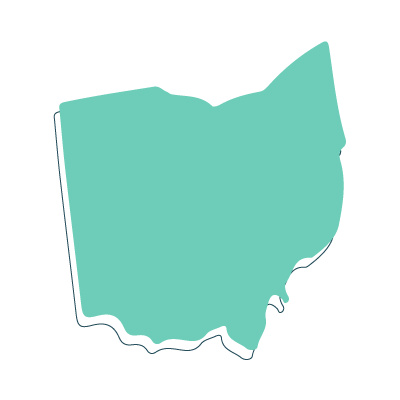 Is your organization compliant with Ohio's employment and HR laws?
As an Ohio-based organization or an employer of Ohio workers, you must familiarize yourself with the state's benefits and HR compliance laws. This guide to HR laws in Ohio will provide a general overview of the laws you need to know..
Topics covered in this guide include:
What are an employee's rights in Ohio?
State and federal laws protect employee rights. If you currently have or plan to hire workers in the state, you must know what rights your employees have.
Some Ohio-specific state rights include:
Right-to-work law

In Ohio, employers can't deny an employee's right to work based on an employee's membership or non-membership status in a labor union or employee organization.

At-will employment


Ohio is an employment-at-will state. That means if there's no written employment contract or collective bargaining agreement, the employer or employee can end the employment relationship for any reason that's not contrary to the law.

Whistleblower protection


In Ohio, there's a law that protects whistleblowers who report violations in the workplace. Employers can't take disciplinary action, such as termination or intimidation, against whistleblower employees.

Background checks


Ohio's "Ban-the-box" law restricts employers from asking about criminal history during initial applications. But some roles require background checks. This includes positions at schools, daycare centers, and healthcare facilities. Employers must ask the candidate for their permission before they run a background check.

Military family leave


Under the Ohio Military Family Leave Act, employers with 50 or more employees must provide two weeks of unpaid leave for an employee whose family member is called to active duty military service. Family military leave also applies when the service member is injured or hospitalized during deployment.

Emergency response leave

Employees who volunteer as firefighters or emergency medical services (EMS) providers are eligible for emergency response leave without facing any negative consequences from their employer.

Equal pay

The Ohio Equal Pay Law (EPL) prohibits discrimination in pay based on race, color, religion, sexual orientation, and age.
This law also prohibits employers from retaliating against an employee for speaking up about this violation or serving as a witness in an equal pay claim proceeding.

Weapons in the workplace

Under Ohio law, employers can't stop employees with valid concealed handgun licenses from keeping firearms or ammunition in their privately owned vehicle on their employer's property.
An employer can require an employee to lock up the firearm and ammunition in their trunk, glove box, or case within the privately owned vehicle.

Immigration verification

Other than Federal I-9 compliance, there are no additional employment verification procedures that employers have to follow in Ohio.
What are employers required to provide to Ohio employees?
In addition to federal law, Ohio employment law requires employers to provide eligible employees with certain employee benefits and accommodations.
Required benefits include:
Employers can't require their employees to use vacation time or sick leave for jury duty or time spent serving on a jury.

Voting leave
Parental leave
Military leave
Workers' compensation insurance
Breastfeeding breaks

There's no law in Ohio that requires employers to provide nursing mothers with breaks to pump breast milk. However, employers must comply with the Fair Labor Standards Act (FLSA). This mandates reasonable break time and basic accommodations for breastfeeding mothers at work.

Unemployment benefits

Ohio employers pay taxes to the federal and state governments to fund these benefits.

Healthcare continuation

Ohio Mini-COBRA applies to employers who are not subject to federal COBRA. This includes group plans with fewer than 20 employees, church employer plans, and certain government plans. Mini-COBRA allows former employees and qualified dependents to continue receiving coverage under an employer's group health plan. It remains in effect for a set period of time following a qualifying event that results in a loss of coverage.
Ohio doesn't require the following benefits:
Severance pay
Disability insurance
Meal breaks or rest breaks
Domestic violence leave

There's no law in Ohio that requires domestic violence leave for employees. At the federal level, domestic violence cases can fall under the Family and Medical Leave Act (FMLA). This permits up to 12 weeks of unpaid leave for an employee who suffers or is recovering from a severe health condition.

Paid time off (PTO)

Ohio law doesn't require employers to offer PTO. This includes bereavement, sick leave, and vacation time. However, employers must follow the federal Family Medical Leave Act (FMLA) and its requirements.

Health insurance benefits

While many employees receive health insurance coverage through their employers, there's no law in Ohio that requires it.
Federal law requires health coverage for organizations with 50 or more full-time equivalent employees (FTEs).

Retirement plans
Health insurance coverage in Ohio
While Ohio doesn't require organizations to offer insurance, federal law mandates employers with 50 or more FTEs to provide insurance with minimum essential coverage (MEC).
Even if you aren't required to provide insurance to your employees, health benefits are an excellent way to attract and retain top talent, especially in a tight labor market.
Traditional group health insurance is a popular option amongst Ohio employers. However, rising premium costs and year-over-year rate hikes have made it more challenging for small to medium-sized businesses to offer a health benefit.
Luckily, there are a couple of alternatives for small business owners who can't afford group coverage.
Health reimbursement arrangement (HRA)
A health reimbursement arrangement (HRA) is an IRS-approved, employer-funded health benefit that allows you to reimburse your employees, tax-free, for their individual health insurance premiums and other qualifying medical expenses.
With an HRA, you have complete control over your benefits budget while giving your employees more freedom to choose how they want to use their benefit.
Some HRAs, such as the individual coverage HRA (ICHRA), can satisfy the federal regulations for applicable large employers (ALEs). Plus, covering the cost of an employee's individual health insurance coverage can be hundreds of dollars cheaper than offering traditional group coverage in Ohio. This allows organizations of all sizes that offer an HRA to save money on their health benefits.
Learn more about each HRA
Health stipend
A health stipend is a fixed sum of money offered to your employees to help pay for their healthcare expenses. A health employee stipend isn't a formal group health plan, so you have complete control over which expenses are eligible for reimbursement.
This makes a health stipend an excellent option for small businesses looking to offer a health benefit that covers costs health insurance or HRAs may not cover, such as mental health expenses.
Learn all about employee stipends with our ultimate guide
Wage laws in Ohio
The minimum wage laws in Ohio are different for non-tipped and tipped employees.
Non-tipped employees
Ohio has an hourly minimum wage of $10.10 per hour for non-tipped employees. That's higher than the federal minimum wage.
The Ohio Department of Commerce defines non-tipped employees as employees who don't regularly receive more than $30 per month in tips.
Employers who gross less than $372,000 annually are exempt from the state minimum wage. These small employers must pay their employees at least the federal minimum wage of $7.25/hour. Employers must also pay employees under the age of 16 at least the current federal minimum wage rate.
Tipped employees
Tipped employees in Ohio must receive an hourly wage of $5.05 plus tips. The Ohio Department of Commerce defines tipped employees as any employee who regularly receives more than $30 per month in tips.
Employers choosing to use the tip credit provision must show that tipped employees receive at least the state minimum wage when wages and the tip credit amount are combined.
Subminimum wage rate
The FLSA allows employers to pay subminimum wages to workers with disabilities if they impair their productivity. Only employers who hold a certificate from the U.S. Department of Labor's Wage and Hour Division can pay subminimum wages.
Overtime pay
Ohio follows federal overtime laws, which require non-exempt employees to be paid 1.5 times their regular pay rate for any hours worked in excess of 40 in a single workweek.
Certain occupations are exempt from overtime requirements. They include:
Employees of businesses that earn less than $150,000 in yearly gross sales
Agricultural workers
Casual babysitters
Live-in caretakers
Recreational camp staff
Public employees
Administrative, professional, or executive employees
Meal breaks and rest breaks
Employees in Ohio are not legally entitled to paid lunch breaks. But employees under the age of 18 must receive a 30-minute break when working more than five consecutive hours under Ohio law.
Payment of wages
Ohio law requires employers to pay employees at least twice per month.
Final pay
Ohio employers must give employees their final paychecks on the next regular payday or within 15 days of the termination date, whichever comes sooner.
Recordkeeping
An employer must keep employee records for at least three years. This is so they're available
for copying and inspection by the Director of the Ohio Department of Commerce.
The records must show the following information concerning each employee:
Name
Address
Occupation
Rate of Pay
Amount paid each pay period
Hours worked each day and each work week
Child labor laws in Ohio
In Ohio, children 13 years old or younger may not work in the state. Children who are 14 or 15 years old may work in a wide range of jobs. But they can only work for a limited number of hours per day and per week, especially when school is in session.
Children who are 16 or 17 years old may work in a variety of positions, but they can't perform job duties that are considered dangerous.
Other HR rules in Ohio
There are a few other HR rules you need to be aware of in Ohio.
No smoking
In Ohio, smoking isn't allowed in the workplace or in any outside area that's near entrances or exits to the building. Smoking is permitted outdoors in areas that are separate from the building.
Discrimination
Employers must adhere to the Ohio Civil Rights Act. This prevents Ohio employers from discriminating against race, religion, national origin, ancestry, sex, military status, or disability. They can't refuse to hire or treat job applicants or employees differently based on any of these characteristics.
Internet activity
Ohio employers can monitor internet activity on company-issued devices. Employees should assume internet usage isn't private.
Protection from defamation
Employers in Ohio are protected from defamation for making comments about current or former employees that were made in good faith. But a past employer could be held liable for making a false statement to a prospective employer.
Drug testing
There are no general employment drug- or alcohol-testing laws in Ohio. But the state does require drug testing for independent contractors working on public improvement contracts. Drug tests are also required for ambulance driver applicants for licensed medical transportation companies.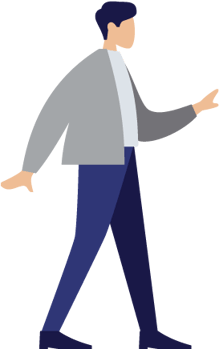 GET IN TOUCH
Looking to enhance your benefits package?
Speak with a PeopleKeep personalized benefits advisor who can help you answer questions and help you select the right benefits package for your team.