SMBs biggest hurdle in offering benefits? Money.
Learn ways SMBs can combat high costs associated with offering benefits
For many small and midsize employers, the biggest challenge when it comes to offering a comprehensive employee benefits package is cost. Without the big benefits budget larger corporations have, SMBs have to stretch their dollars and make the most of the benefits they can afford to offer.
We surveyed small and midsize employers to identify key strategies today's SMBs use to combat the high costs associated with offering benefits and help employees get the most value out of the benefits they're currently being offered.
Fill out the form to read the full report to see how you stack up against other SMBs
Nearly three quarters of SMBs identify cost of their biggest challenge
It's no surprise—while time, education, compliance, and employee participation are all challenges employers face when offering benefits, they each are overshadowed by the biggest hurdle of all: cost.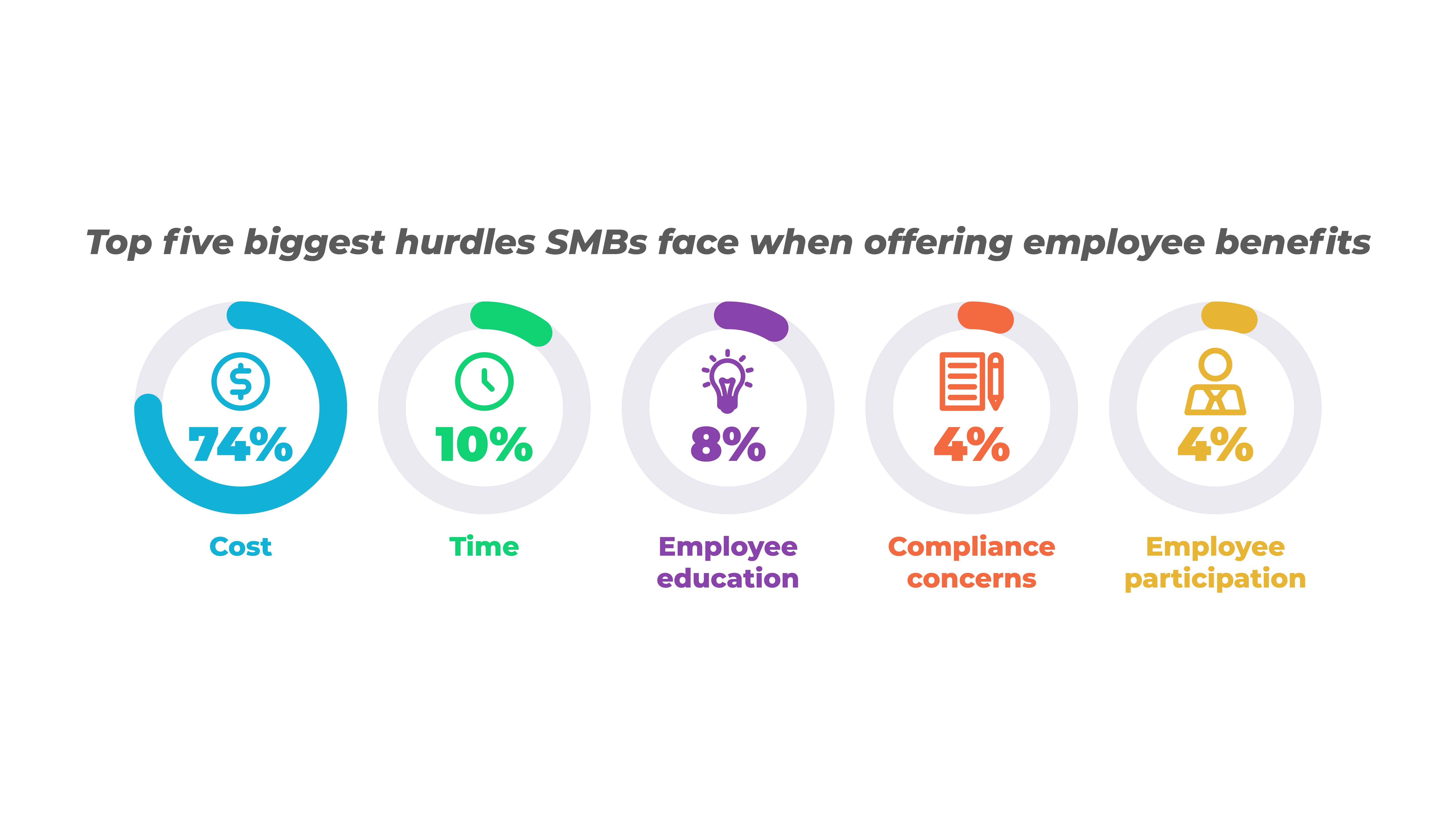 A sneak peek at our key findings
SMBs aren't changing their benefits package next year
Over half of the employers surveyed (53%) reported that they don't plan on making any changes or additions to their benefits package in 2023—likely because of cost.
Not all benefits employees want are expensive
Many of the benefits employees want don't cost much, or anything at all, such as generous PTO, remote work flexibility, and tax-free health plans.
Educating employees on their benefits goes a long way
Majority of employers surveyed (83%) make a dedicated effort to educate employees on their current benefits to increase utilization and participation rates.
FAQ
Learn more about PeopleKeep