How to self-administer an ICHRA
This is the perfect e-book for employers who are interested in offering an HRA without the help of a third-party administrator, or a software provider.
In this ebook, we take a deep dive into the details involved with offering a compliant individual coverage HRA.
Scroll down to see a preview.
In this ebook we cover:
21 individual, compliance-related tasks for administering the ICHRA
Direct references to IRS codes and regulations for quick reference
Easy-to-follow lists and instructions designed to enable success
The potential costs associated with self-administration
Alternatives to self-administration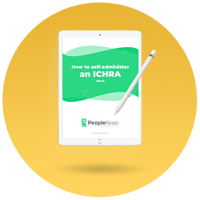 Complete the form below to download the guide today.